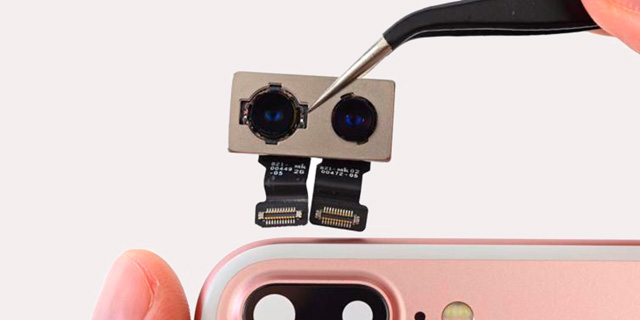 Smartphone Camera Developer Corephotonics Sues Apple, Again
Corephotonics filed a patent-infringement lawsuit against Apple to a Northern California district court Wednesday. The Israeli company first sued Apple in 2017
Meir Orbach
|
15:26 15.08.2019
Tel Aviv-based smartphone camera company Corephotonics Ltd. has submitted a new patent-infringement lawsuit against Apple Inc. Calcalist reviewed the lawsuit documents, filed on Wednesday to a Northern California district court. In the suit, Corephotonics alleges that Apple has copied 10 of its patented smartphone camera technologies and implemented them into its devices, including the iPhone 7 Plus, iPhone 8 Plus, iPhone X, iPhone XS, and iPhone XS Max. This is not the first time the Israeli company goes after the California tech giant.
Corephotonics first sued Apple
for infringement on its smartphone camera technology patents in a federal court in San Jose, California in 2017. Back then, the company alleged that Apple adapted its patented dual aperture camera technology for mobile devices into the iPhone 7 Plus and iPhone 8 Plus without Corephotonics' authorization. The lawsuit is ongoing.
Samsung agreed to acquire Corephotonics in January
in a deal valued at $155 million. Corephotonics Apple Lawsuit Patents "Smartphone Camera Technology" iPhone