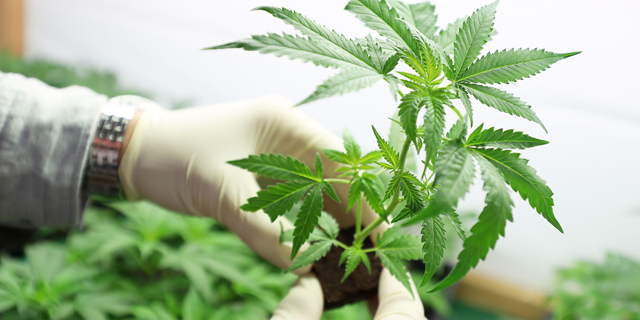 CTech's Sunday Roundup of Israeli Tech News
Telegrass co-founder Amos Silver caught in Ukraine, again, report says; Israeli cannabis outfit Cannbit launches cancer study
Telegrass co-founder Amos Silver caught in Ukraine, again, report says. Silver, who managed to escape from custody on Thursday moments before being put on a plane to Israel, was re-arrested in Uman on Saturday, according to Israeli news website Ynet.
Read more
Israeli cannabis outfit Cannbit launches cancer study. The study will be led by cannabis research pioneer Raphael Mechoulam of the Hebrew University of Jerusalem, who chairs Cannbit's scientific advisory committee. Read more
Living with neo-Nazis: seven years in the belly of the beast. Sociology professor Peter Simi lived among U.S. white supremacy activists for seven years, and knows how they think, why they are rising in prominence, and maybe even how to stop them. Read more
Funding is on the rise, and with it, expectations. Israel is experiencing the summer of gigantic funding rounds. What does it mean about the local tech ecosystem?
Read more
Interview | The Arab minority in Israel is in despair, says Alpha Omega founder. Reem Younis and her husband Imad co-founded the medical equipment company in 1993 and currently employ about 100 people in Nazareth, Israel's largest Arab city.
Read more
Tablets used for donations in Haredi synagogues become the community's first contact with touchscreens. For many members of the ultra-Orthodox community, forbidden to own smartphones and restricted in their use of the internet, the tablets function as a portal for obtaining "Kosher" information and communicating with rabbis and public servants.
Read more
New York and JVP announce finalists in $1 million startup competition. Three Israeli startups, Akeyless Security, Neuralegion, and Perimeter 81, are among the ten finalists.
Read more
Opinion | Current privacy legislation fails in defining sensitive data. Researcher Dov Greenbaum suggests a new model categorizing personal data according to how accurately it describes an individual, even without disclosing their identity.
Read more
Smartphone camera developer Corephotonics sues Apple, again. Corephotonics filed a patent-infringement lawsuit against Apple to a Northern California district court Wednesday. The Israeli company first sued Apple in 2017.
Read more
Travel insurance startup Ginger raises $1.3 million. Founded in 2018, Ginger offers a one-stop travel insurance shop for companies.
Read more