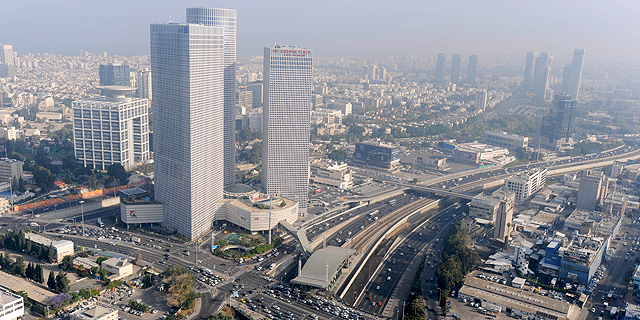 CTech's Monday Roundup of Israeli Tech News
These are Bank of Israel's recommendations for increasing productivity; The holes in WeWork's colorful prospectus
These are Bank of Israel's recommendations for increasing productivity. The bank published its recommendations Sunday, pertaining mostly to education and infrastructure, though tax benefits and bureaucratic red tape are also addressed.
Read more
The holes in WeWork's colorful prospectus. WeWork's prospectus does not provide enough information for anyone looking to gain a deep understanding of the company's business model. Will Adam Neumann's charisma and vision be enough for investors?
Read more
Read more
Israel spent more on health in 2018, still below OECD average. Last year, Israel spent 7.6% of its GDP on health, a 4.3% increase from 2017. The OECD average was 8.8% that same year. Read more
Senior Teva R&D executive joins cannabis company Cannassure. Yafit Stark was responsible for Teva's clinical development program during the development of flagship drug Copaxone. Read more
NHS-backed DigitalHealth.London partners with medtech company DarioHealth. Israel-based Dario develops a diabetes management and monitoring device that lets users track their blood-glucose levels in real-time using a smartphone. Read more
Home farming startup Seedo partners with cannabis marketplace Namaste. Namaste will distribute Seedo's home cannabis farming device in European markets including the U.K., Ireland, and Germany. Read more
Israeli defense contractor IAI to open a dedicated facility for ground warfare in Beer Sheva. The new facility will be dedicated to manufacturing autonomous robotic systems, terrestrial radar systems such as Drone Guard, and other advanced ground warfare technologies.
Read more