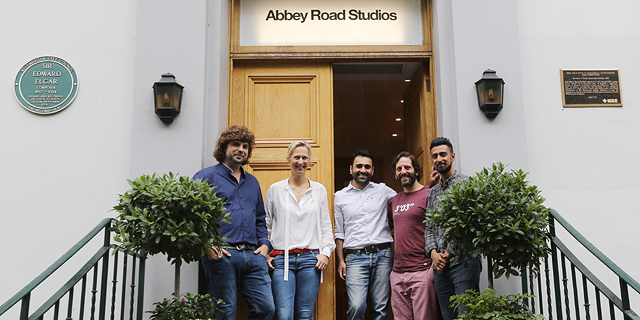 Musician Social Networking Startup MyPart Joins Abbey Road Incubator
MyPart enables artists to offer their original songs, lyrics, music, translations, and visual art to musicians of their choice
Meir Orbach
|
16:32 21.08.2019
Tel Aviv-based startup MyPart Inc. has been accepted to Abbey Road Red, the music tech incubator of Abbey Road Studios, the company announced Wednesday.
Founded in 2016, MyPart enables artists to offer their original songs, lyrics, music, translations, and visual art to musicians of their choice. The company's artificial intelligence-based service sorts through thousands of data points in a given song, such as chords, lyrical topics, and cultural elements. It then prioritizes the songs by relevance according to what an artist or a record label is looking for. The company employs 10 people and has raised $1.3 million to date from Israel-based early stage incubator The Time and from Israeli musician Ivri Lider, who is also an advisor to the company.
MyPart is the first Israeli company to participate in Abbey Road Red, which opened in 2015 and has had 13 graduates to date with a total valuation of over $150 million. The exclusive program offers a wide range of mentors from the music and tech industry, including from Abbey Road's parent company Universal Music, who provide guidance in areas from marketing and press relations, to business and legal aspects, to R&D.