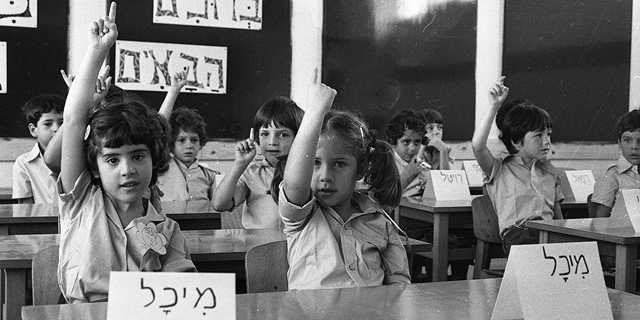 Israel's National Library, Facebook Share Photos of Israeli Schoolchildren Through the Years
The library partnered with Facebook Israel for the venture, calling on people to tag themselves and their family members in around 1,000 school photos from the 1950s onward
Lilach Baumer
|
15:42 26.08.2019
Days before the start of the new school year, the National Library of Israel has partnered with Facebook Israel on a nostalgic project: identifying more than 1,000 photos of Israeli schoolchildren taken between the
1950s
and the
1990s
. Like many of the rare photos in the library's collection, these pictures have little known about them, and so the library has turned to the public on Monday, asking people to tag themselves and their families in the online photo albums uploaded to the library's Facebook page.
Many of the photos are from the Dan Hadani collection, transferred to the library in 2000. The Israeli photographer and his team documented Israel for five decades, resulting in a collection of over a million photos of Israel's most iconic events. Alongside documentation of wars and political and cultural events, they also made it a point to document Israel's school children through the years.
The venture has been funded by Facebook Israel.
The library and Facebook Israel have been in a partnership for almost a year, according to Facebook Israel CEO Adi Soffer Teeni. "Our ability in today's digital world to bring pieces of history to life, to tell the story of the country through the lens of a camera, is a great privilege," she said in a statement.