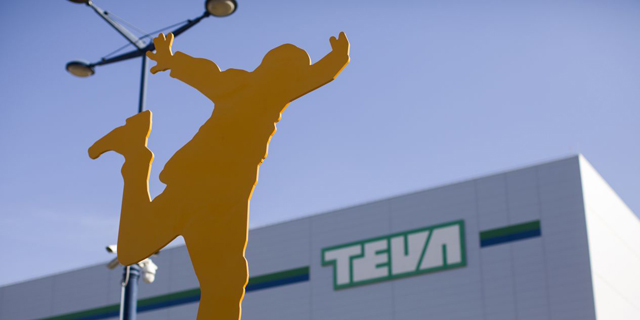 Teva Crashes Following Purdue Pharma $10-$12 Billion Settlement Reports
Teva, like many other opioid manufacturers operating in the U.S., will be facing multiple opioid abuse-related lawsuits at a trial set to start in October at an Ohio federal court
Lilach Baumer
|
12:11 28.08.2019
On Tuesday, Purdue Pharma owners the Sackler family offered to settle the 2,000 something opioid damages lawsuits against the company with a settlement of $10 billion to $12 billion, according to a report by ABC News. The New York Times later reported that under the proposed settlement, the family agreed to relinquish ownership of Purdue Pharma and pay $3 billion out of its own pockets.
The shareholders of Teva Pharmaceutical Industries Ltd. responded by crashing the company's stock by 9.57% on NYSE by Tuesday market close.
Teva, like many other opioid manufacturers operating in the U.S., will be facing a similar number of lawsuits at a trial set to start on October 21 at the federal court in Cleveland, Ohio. Teva's main exposure results from its 2016 acquisition of Allergan's generic drug business Actavis, which was one of the top U.S. sellers of opioids in 2006-2012. The company previously reached an $85 million settlement in Oklahoma.
The allegations against Purdue Pharma and the Sacklers are especially harsh, placing the blame for starting and sustaining the crisis directly on their shoulders.
Teva is currently carrying a gross debt of $28.72 billion, and its ability to meet its debt covenant in the next few years is doubtful. With only $2.16 billion in cash and cash equivalents, a settlement the size Purdue Pharma is offering is unworkable for Teva.