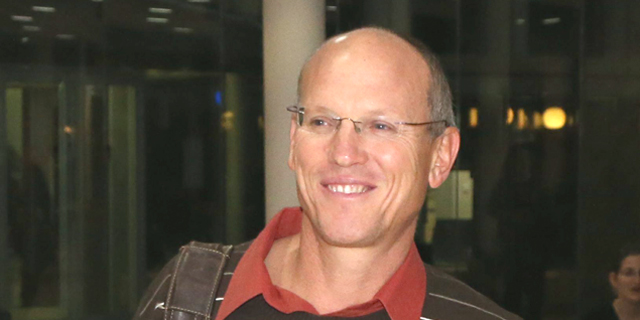 Brief
Former Major General Steps Down as CEO of Cannabis Cultivator Canndoc
Canndoc's deputy chairman Alon Granot has been appointed to replace Major general (ret.) Nitzan Alon as CEO
Tzally Greenberg
: 2019-09-01T11:28:34..
Major general (ret.) Nitzan Alon is stepping down from his position as CEO of cannabis cultivator Canndoc Ltd., the company announced in a stock market filing Saturday. Alon will continue working as an advisor to the company, and Canndoc's deputy chairman Alon Granot has been promoted to CEO, the filing said. In September 2018, Tel Aviv-listed medical cannabis company InterCure Ltd. acquired Canndoc, which is licensed in Israel to produce and market medical cannabis and its related products, for an undisclosed sum. That month, InterCure appointed former Israeli Prime Minister and Chief of Staff of the Israeli Military Ehud Barak as chairman.
In November, co-founder and CEO of WeWork Adam Neumann invested $5 million in InterCure in exchange for a 4.5% stake in the company.