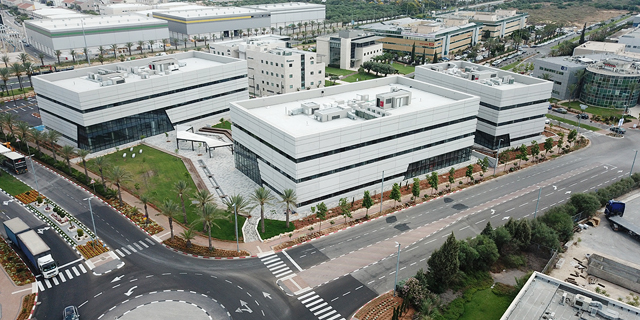 Surgical Robotics Company Mazor Leases 5,200-Square-Meter Office Building in Caesarea
Mazor, which manufactures robotic guidance systems for brain and spine surgery, was acquired in December by NYSE-listed Medtronic in a $1.3 billion all-cash deal
Nimrod Busso
|
11:40 01.09.2019
Israel-based surgical robotics company Mazor Robotics Ltd. has leased a 5,200-square-meter office building in Caesarea in northern Israel, The Caesarea Edmond Benjamin de Rothschild Assets Corp. (2001) Ltd. announced Thursday. The building is located at the Eshel Campus at the Caesarea Smart Business Park, the construction of which was recently completed by Caesarea Assets. The financial terms of the five-year deal were not disclosed but Mazor will likely pay around NIS 14 million (approximately $3.9 million) over the five year lease period, according to the official monthly pricing of office space in the park of between NIS 45 (approximately $12.7) and NIS 50 (approximately $14.1) per square meter.
Mazor, which manufactures robotic guidance systems for brain and spine surgery, was acquired in December by Dublin-headquartered NYSE-listed Medtronic PLC in a $1.3 billion all-cash deal. Following the acquisition, Mazor delisted from Nasdaq and the Tel Aviv Stock Exchange. The company currently employs over 150 people, according to Pitchbook data.
Elad Fuchs, CEO Tel Aviv based real estate firm Index Real Estate, managed the deal. Index Real Estate represents New York-based real estate Savills Studley Inc. in Israel.