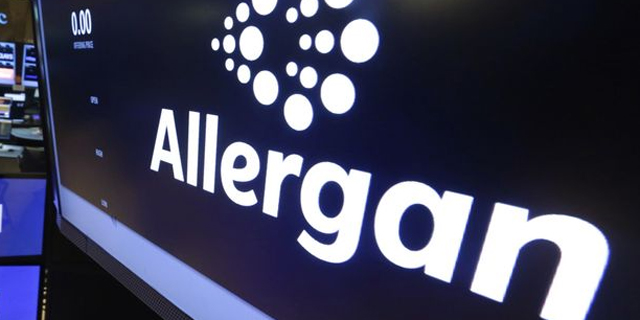 Allergan Says Teva Bears Sole Liability for Actavis' Actions
Actavis, which Teva bought from Allergan in 2016 for $40.5 billion, was one of the top U.S. sellers of opioids in 2006-2012
Hezi Sternlicht
|
08:54 02.09.2019
Dublin-headquartered drugmaker Allergan PLC
announced
on Friday a settlement with two Ohio counties that are plaintiffs in a federal opioid multidistrict litigation set to reach court in October. The company has agreed to pay $1.9 million to Summit County and $3.1 million to Cuyahoga County. In its announcement, Allergan stressed it does not bear liability for any claims related to generic drugs, as those were all sold to Teva Pharmaceutical Industries Ltd. in 2016.
Teva bought Allergan's generic unit Actavis in 2016, paying a severely overvalued $40.5 billion for what has turned out to be one of the worst deals in the drug industry's history. Teva accrued mountains of debt as a result, forcing it into extensive layoffs and asset divestment as part of a two-year reorganization plan launched in December 2017. More recently, as the opioid abuse crisis unfolding in the U.S. led both regulators and the public to lay the blame at the feet of drugmakers, it turned out that the acquisition added a whole new slew of legal trouble for Teva: Acatvis was one of the top U.S. sellers of opioids in 2006-2012, controlling 34.6% of the market according to recent data collected by the Wall Street Journal. Teva itself, in comparison, only controlled 0.9%.
Allergan's claim that it now bears no legal responsibility for Acatvis' action is a well-known defense in the drug industry, and one Teva has been burned by before. A previous acquisition Teva made in 2011, of Cephalon Inc., for which it paid $6.8 billion, resulted in Teva having to pay $1.2 billion in 2015 to settle litigation related to actions the subsidiary took prior to the acquisition.