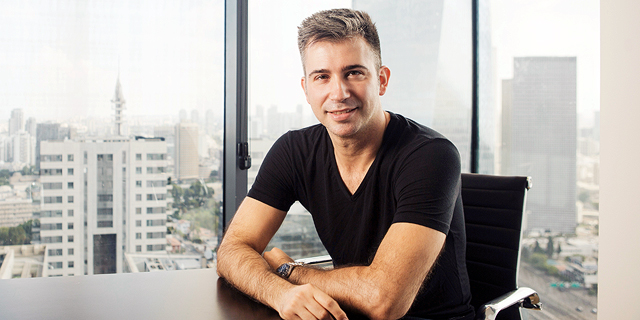 From Russia, With Coding Skills
A generation after the fall of the Soviet Union propelled a large wave of immigration to Israel, members of Israel's Russian community are finally stepping to the forefront of the local tech scene
Sophie Shulman
: 2019-09-06T10:42:40..
A generation after the fall of the Soviet Union propelled a large wave of immigration to Israel, establishing the local Russian-speaking community as one of the country's largest minority groups, Soviet-born entrepreneurs are now stepping to the forefront of the Israeli tech industry. The late 1980s and early 1990s saw nearly one million Soviet-born Jews emigrate to Israel. In the process, many educated and skilled workers—among them scientists, doctors, and engineers—had to take up menial, blue collar jobs. Now, the people who led the largest Israeli tech exits and funding rounds of the year are the same people who saw their engineer parents employed in jobs like security and cleaning. In a recent series of interviews, they reveal to Calcalist what it means to be part of Israel's new Russian generation, and what unique talents and characteristics they bring to the country's tech sector.
"From 2010 on, something changed, and I see more and more Soviet-born entrepreneurs," Dibrov said. "Michael Moritz from Sequoia Capital, which invested in Armis, once told me that he prefers to invest in an entrepreneur with an immigration background and not in someone who was born to wealth, as immigrants will work harder and strive to prove themselves more," he said.
Farbman is not so sure a distinct Russian community still exists in Israel, at least in the same way it once did. "In the end, people with a PhD in computer science have a lot more in common than people who happen to belong to the same geographical area." But he himself has also undergone a process with regard to his Russian identity. "When I was growing closer to religion during my teenage years in a religious school, I wanted to distance myself from that label. You immigrate, and your parents undergo a complicated process: my mom, for example, initially worked as a waitress before 'advancing' to a retirement home, and my dad worked as a welder. You're a bit ashamed, you want to distance yourself. Today I am proud of them and what they accomplished."
And still, for many, Dibrov is still a "Russian in the tech industry." Like Marash, who is sometimes called Alex by people in the industry as some sort of a generic Russian moniker, Dibrov was made aware repeatedly of the stereotypes some Israelis hold regarding Russian Jews. The more ugly ones include questioning their Jewish ancestry and associating them with excessive drinking. "I don't even know if I remember something from my life in Russia, or if I built it from stories," Dibrov said. "But the stereotypes amuse me."