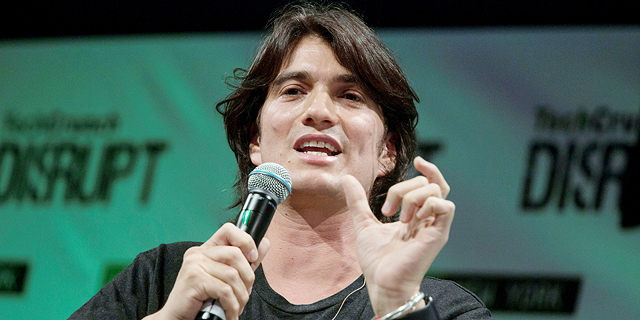 CTech's Sunday Roundup of Israeli Tech News
WeWork's troubles, SoftBank's problem; From Russia, with coding skills
Analysis | WeWork's troubles, SoftBank's problem. SoftBank has already been burned by the lackluster IPOs of Uber and Slack. The current chaos surrounding WeWork's upcoming IPO and the cut to its valuation could call SoftBank's business model into question.
Read more
From Russia, with coding skills. A generation after the fall of the Soviet Union propelled a large wave of immigration to Israel, members of Israel's Russian community are finally stepping to the forefront of the local tech scene.
Read more
Read more
Expert | How Chick-fil-A and Popeyes' recent Twitter beef over a chicken sandwich predicts the future of digital IDs. Could a person's digital identity be sufficient identification for anti-money laundering laws, know-your-customer regulations, and other legal requirements? Researcher Dov Greenbaum votes yes.
Read more
Oracle partners with video company Kaltura. Kaltura develops and markets a video creation, management, and distribution service.
Read more
One year after launch, Jerusalem express train finally arrives in Tel Aviv. On Friday, Israel's national train company announced a successful test drive on the electric train route connecting Jerusalem and Tel Aviv, just 12 months after its launch as a partial route that only gets as far as Ben Gurion International Airport.
Read more
Israel-based Agtech startup Fieldin raises $12 million. Fieldin uses IoT technologies and analytics software to monitor and manage in-field activities, offering real-time location-based insights.
Read more
Salesforce backs BigID in latest round. Founded in 2015, BigID develops a data protection service that uses machine learning algorithms to track and guard enterprise customer and employee data.
Read more
Genealogy company MyHeritage acquires SNPedia, Promethease. MyHeritage enables users to create family trees by searching through historical documents such as census, immigration, marriage, and burial records. The company launched a genetic testing service in 2016.
Read more
Swiss Post, Israel Post Select Six Israeli Startups for Potential Partnerships. In July, the two postal organizations called upon local startups in fields related to postal services such as unmanned stores, robotics, deliveries, and digital trust services to pitch their companies to both entities.
Read more