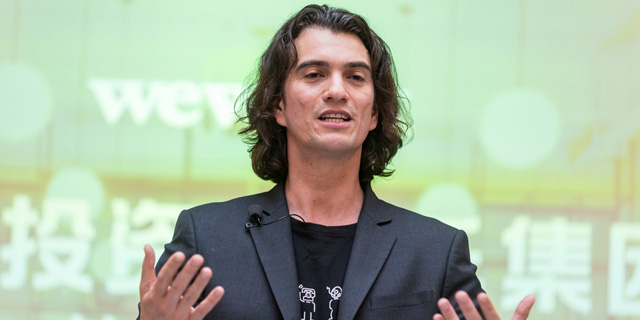 WeWork Considers Cutting IPO Valuation Under $20 Billion, Report Says
Some existing shareholders are pushing the company to cancel the IPO, the Wall Street Journal reported Sunday
WeWork is considering cutting its initial public offering valuation to under $20 billion, the Wall Street Journal
reported
Sunday. The company and its underwriters are planning several meetings this week, also with investors, to examine ways to drum interest even as the roadshow begins, the WSJ said, adding that some existing shareholders are pushing the company to cancel the IPO due to the current expected valuation.
WeWork, recently rebranded as the We Company, initially aimed for the same valuation it achieved during its last funding round in January, $47 billion. But after the company published its prospectus, revealing heavy losses and several questionable business practices and agreements with its co-founder and CEO Adam Neumann, many analysts and investors were of the opinion the valuation was too high. In recent days, many news outlets reported the company has reduced its target valuation to between $20 billion and $30 billion.
WeWork needs almost $10 billion to finance the continued quick expansion it is planning. The company initially said it aims to raise between $3 billion and $4 billion via the IPO, and another $6 billion in debt, but a successful debt raising is contingent on the IPO.