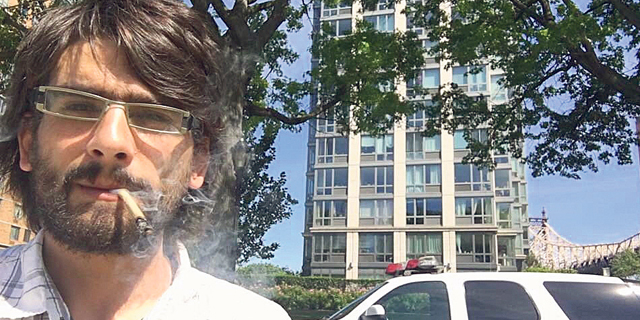 Telegrass CEO Amos Silver Indicted on Multiple Charges, Report Says
Silver, one of the three founders of the Israeli cannabis and drug distribution network, was extradited to Israel from Ukraine in August
Adi Pick
|
14:50 09.09.2019
On Monday, Israel's central district attorney's office indicted Amos Silver, co-founder and CEO of Israeli cannabis and drug distribution network Telegrass, according to Israeli news outlet Ynet News. Silver is charged with running a criminal organization, drug trafficking and brokering, and extortion.
Telegrass, set up in Israel in early 2017, operated through encrypted instant messaging app Telegram. Silver, who was the face of the company, worked from the U.S., while co-founder Bar-El Levi was the head of operations in Israel, and Yossi "Gal" Meshi, the third partner and the operation's treasurer, was based in Germany. Between March 2017 and November 2018, 4,659 dealers sold 4.12 tonnes of Marijuana across 505,680 deals via Telegrass' platform. Silver was arrested in March in Ukraine and extradited to Israel in August.
Silver will remain in custody until further notice, and the next hearing in his case will be held on October 23, Ynet said. Silver's lawyer expressed his desire to speak with his wife and son, which he has not been allowed to do thus far.
Thus far, 28 people linked to Telegrass have been indicted, the report said.