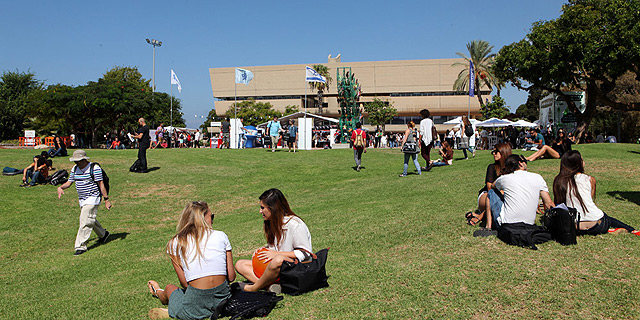 CTech's Tuesday Roundup of Israeli Tech News
Rafael buys 50% stake in aerospace engineering company Kanfit; Tel Aviv University Among 10 Best Undergraduate Programs for Entrepreneurs Globally
Rafael buys 50% stake in aerospace engineering company Kanfit. Rafael recently acquired a 50% stake in Israeli drone maker Aeronautics. Kanfit is considered a leading global supplier for UAV components.
Read more
Tel Aviv University Among 10 Best Undergraduate Programs for Entrepreneurs Globally. Tel Aviv University ranked 8th and was the only non-American school to make the top 10 list, and was ranked ahead of Yale, Princeton, and Columbia, on the Pitchbook Universities 2019 index.
Read more
Amazon schedules official Israeli launch for after the election. Last week, Amazon sent an email to Israeli retailers that registered for the platform, urging them to ready their stock and product list by September 12 and advising them to prioritize products that could be popular ahead of the Jewish New Year. Read more
SoftBank pressures WeWork to suspend IPO, report says. The move came after WeWork started considering listing at a valuation of $15 billion to $20 billion, according to a report by the Financial Times. Read more
Fortissimo wins acquisition tender for dry foods company Sugat. Sugat's current owner is London-based commodities trader ED&F Man, which has hit financial difficulties in recent years.
Read more
Compostable packaging company TIPA raises $25 million. TIPA manufactures and designs plastic-like bags and packaging that are fully compostable as an alternative to conventional plastic. Read more
Image recognition startup Syte raises $21.5 million. Syte's technology offers shopping suggestions based on image recognition. Read more
Israeli organization contests green light of EMG gas pipeline acquisition. Delek, Noble, and The Egyptian Natural Gas Holding Company signed an agreement to pay $518 million for a 39% stake in the Israel-Egypt pipeline in 2018. The Israeli regulator approved the acquisition in late July.
Read more
SAP's venture arm announces startups selected for Tel Aviv foundry. As part of the 12-week program, the startups will receive mentorship and access to SAP's data, technology, and customer base. SAP already operates its foundry program in Paris, Berlin, Munich, New York City, San Francisco, and Tokyo. Read more
Israeli Defense Contractor Elbit Establishes Swiss Subsidiary. The subsidiary's aim is to enhance collaborations with Swiss tech companies and set up a local development center. Read more
Nasdaq-listed digital health company OptimizeRx acquires healthcare program management startup RMDY. OptimizeRx will pay $8 million in cash and another $8 million in stock for the East Rockaway, New York-based company. Another $30 million will be paid according to milestones achieved within a two year period.
Read more
Insurance chatbot startup LeO raises $1.6 million. LeO develops an AI-based customer service chatbot for the insurance industry.
Read more