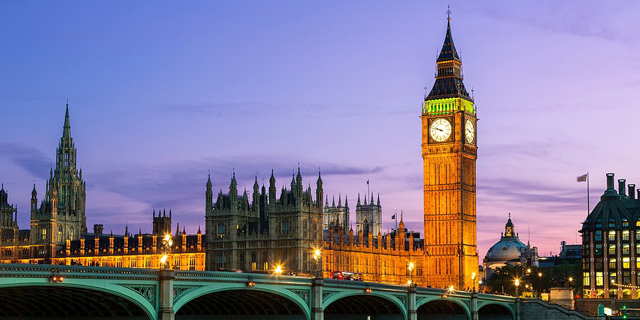 Mind the Tech 2019 Roundup
Calcalist's Mind the Tech conference comes to London for the third time
Tech innovators must take a stand against loose cannon leaders. The biggest threat to innovation and technology may well be politicians, Calcalist's publisher Yoel Esteron said.
Read more
Businessman Teddy Sagi opens Calcalist's Mind the Tech conference. Sagi spoke Wednesday night at the conference's opening cocktail party in London. Read more
The U.S.-China tension will not end soon, says BlackRock executive. Wei Li, head of EMEA investment strategy for BlackRock, spoke Thursday at Calcalist's third annual Mind the Tech conference in London. Read more
AI: the end of the world as we know it? Sky's Emma Lloyd and venture capitalist Eze Vidra discussed the future of media Thursday at Calcalist's conference in London. Read more
Regardless of Brexit, London will remain at the center of tech, real estate world, says LabTech CEO. Read more
By 2025, ride-hailing services will be responsible for 25% of all miles driven, says Gett exec. Read more
We make the physical world digital, says CEO of AR retailtech company Trax. Read more
Machines take over at the point where humans stop understanding correlations, says Tandem Bank CEO. Read more
Israel's largest travel management company is about to double in size, says CEO. Read more
Understanding web use patterns could stop the next lone-wolf terrorist, says Cobwebs president. Read more
Israel's tech brand succeeds where its political brand fails, says Oxx founder.
Read more
The future of mobility Is greener, says Citymapper founder.
Read more
Israel's Ambassador to the U.K. speaks at Calcalist's Mind the Tech's opening cocktail. Read more