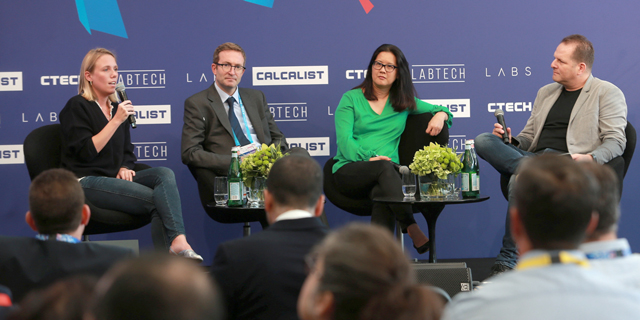 Mind the Tech 2019
The Pros and Cons of Corporate Funds
Zack Weisfeld, general manager of Ignite, Intel's startup accelerator in Israel, hosted a panel on corporate funds and their contribution or lack thereof to the tech scene at Calcalist's third Mind the Tech conference in London on Thursday
Zack ("Tzahi") Weisfeld, general manager of Ignite, Intel Corp.'s startup accelerator in Israel, hosted a panel on corporate funds and their contribution or lack thereof to the tech scene. The panel took place on Thursday as part of Calcalist's third Mind the Tech conference in London.
Participating in the panel were Philip Watson, chief innovation officer at Citi Private Bank, the private banking subsidiary of Citigroup; Megumi Ikeda, the managing director at Hearst Ventures; and Julie Kainz, a senior associate at Salesforce Ventures, the venture arm of San Francisco-headquartered customer relations management company Salesforce.
For more from Mind the Tech, click here.