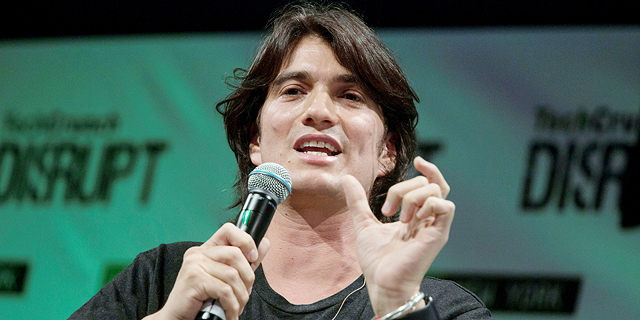 SoftBank to Use WeWork IPO to Increase Stake, Report Says
On Tuesday, Reuters reported that SoftBank is pressuring the co-working giant to shelve its IPO due to its drastically slashed target valuation
Japanese holding company SoftBank Group intends to use WeWork's upcoming initial public offering to buy at least $750 million worth of shares, a quarter or more of the shares WeWork intends to offer if it does indeed manage to raise its aimed-for $3 billion, the Wall Street Journal reported Saturday.
Investor hype for the IPO has started cooling down once WeWork published its prospectus, which led many to worry over the company's risky business model. As a result, WeWork has reportedly cut down its targeted company valuation from $47 billion at the time of its January funding round to as low as between $15 billion to $20 billion. On Friday, Reuters reported it might even be going as low as $10 billion.
On Tuesday, Reuters reported that SoftBank is pressuring WeWork to shelve its IPO due to its drastically slashed target valuation, but that the co-working giant intends to go through with going public. SoftBank is WeWork's largest shareholder but co-founder and CEO Adam Neumann is the largest holder of voting rights even after making changes following the criticism that met the prospectus. SoftBank is currently in the midst of raising commitments for its second $107 billion Vision fund, while WeWork is counting on the IPO funding to raise further debt for its quick expansion plans.