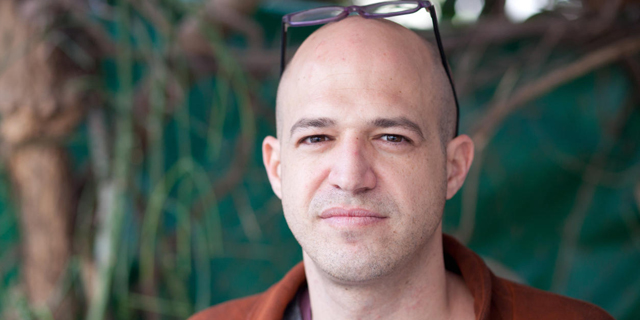 Ehud Barak's Company Among Bidders for Israeli Cannabis Company Tikun Olam
Tikun Olam founder Tzahi Cohen has decided to sell the company's Israeli business in August after an Israeli court ruled that he must reduce his stake to under 5% before the company's growing license could be reinstated
Tzally Greenberg
|
11:46 15.09.2019
Ehud Barak-chaired medical cannabis company InterCure Ltd. is one of the three remaining bidders for Tikun Olam Ltd.'s Israeli cannabis business, according to several people familiar with the matter who spoke to Calcalist on condition of anonymity. The other two are Israeli cannabis companies Cannbit Ltd. and Bazelet Group, the people said.
Tikun Olam founder Tzahi Cohen, who owns a 90% stake in the company, has decided to sell the company's Israeli business in August after 11 years. One of Israel's oldest medical cannabis producers, Tikun Olam controlled around half of the Israeli market until earlier this year, when it notified patients of a supply shortage caused by delays to its planned farm relocation. The relocation was mandated by a legal reform that imposed stricter regulation across the entire Israeli medical cannabis chain.
The Ministry of Health did not reinstate Tikun Olam's growing license following the move, citing a recommendation by Israel Police that stated it had compelling information about Cohen that made a case against his participation in the medical cannabis business. The company took the matter to court, but in early August, the Jerusalem district court ruled that Cohen must reduce his stake in the company to under 5% before the license could be reinstated.
The company initially had more interested parties, but the high price tag placed by Cohen—$100 million—put off some. The current offers range between NIS 90 million ($25.5 million) and NIS 150 million ($42.5 million), the people said.
Tikun Olam's Israeli assets include a three-dunam (3,000 square meters) farm on land spanning 30 dunams (30,000 square meters), a manufacturing facility currently under construction, one nurse-led clinic, and the company's headquarters in Tel Aviv. The company's assets also include a customer list of 8,000 people who buy its CBD oil, plus a list of 8,000 past customers who bought buds from the company until February and could potentially return to the company if supply resumes.
The people familiar with the matter told said the buyers are not interested in the farm, of which soon there will be many more, but in the brand name and in the company's cannabis strains, which are some of the best in the market.
Tikun Olam's business outside of Israel is not for sale. It includes its growing, manufacturing, and distribution operations in the U.S., Canada, Australia, and Greece, and also partnership agreements with non-Israeli entities.
Tikun Olam has yet to reply to Calcalist's request to comment.