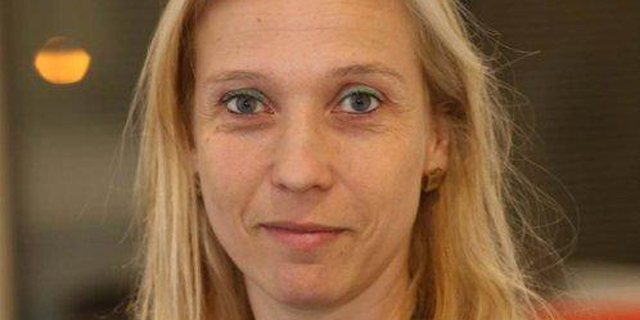 BiblioTech
CTech's Book Review: No Easy Path to Success
Citigroup's head of venture investing Israel Ornit Shinar on Ben Horowitz's "The Hard Thing About Hard Things"
Ornit Shinar
|
17:48 17.09.2019
Ornit Shinar is the head of Venture Investing in Israel for Citigroup. This is her pick for the best technology book she has read recently.
Title: The Hard Thing About Hard Things: Building a Business When There Are No Easy Answers
Author: Ben Horowitz
Format: Kindle
Where: on the plane
One-liner: insights into the management of a startup company from entrepreneur-turned-venture capitalist Ben Horowitz.
Summary: who hasn't heard of Andreessen Horowitz in the startup community? Though a phenomenon, the private venture capital firm was only established in 2009. Prior to that, both Marc Andreessen and Horowitz were entrepreneurs. In this book, Horowitz shares the trials and tribulations of running a startup company, the good times and the bad, and his experience during the 2007-2008 financial crisis and in its aftermath. With humor and humility, Horowitz shares the moments when it all seemed to be on the verge of collapse, the negotiation tactics at the time of the sale of his startup, and the effect it had on his family.
Bottom line: Don't expect Shakespeare, but the book made me want to go back and read it again to better reap the benefit of his advice.
What I've learned: How to convince a client to buy your product, and how far you should go to do so. How to encourage your employees to be the best even, or perhaps in particular, in the face of adversity. An honest insight into how difficult running a business is. Insightful suggestions about people management.
Critique: while the author's perspective and insights into startups and management are very interesting, the writing is somewhat disjointed and includes parts that read more like a management manual than a cohesive narrative. Horowitz's decision to start each chapter with rap lyrics added no value and depth to the book.
Who should read this book: if you have ever considered being an entrepreneur, this is a must- read.