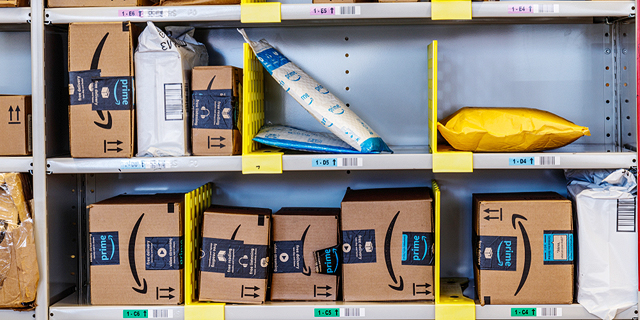 Israel Post to Ship Amazon Packages in Israel
The agreement pertains both to packages shipped to Israel from overseas and those that will be shipped by local sellers once Amazon's Israeli service goes live
Orna Yefet
|
15:50 16.09.2019
Amazon has signed an agreement with state-owned Israel Postal Company Ltd. to be the exclusive dispatcher of the e-commerce giant's packages in Israel, according to several people familiar with the matter who spoke to Calcalist on condition of anonymity. The agreement pertains both to packages shipped to Israel from overseas and those that will be shipped by local sellers once Amazon's Israeli service goes live.
A spokesperson for the Israel post told Calcalist the company does not comment on business matters.
Currently, estimates are that Amazon does not intend to open logistical warehouses in Israel, but rather ship from logistical centers located in other countries. The company is expected to launch its Israeli service immediately after the Israeli election on Wednesday, ahead of the Jewish New Year.