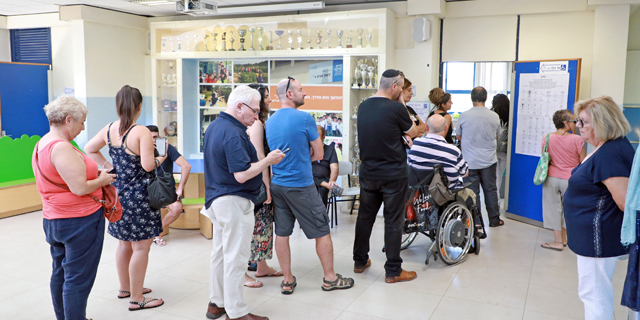 CTech's Thursday Roundup of Israeli Tech News
Israeli parties slash advertising budgets for do-over election; China's Jiangsu Province sets up Tel Aviv innovation center
CTech
: 2019-09-19T16:01:05..
Election | Israeli parties slash advertising budgets for do-over election. As engaging as the results may be, a look at political advertising budgets for the year's first and second elections offers a glimpse at the general fatigue of both candidates and voters. Read more
Read more
Dutch army to implement Elbit's infantry defense system in 150 vehicles. Elbit's iron fist active protection system uses independent optical sensors, tracking radars, launchers, and munitions to detect, track, and neutralize incoming threats.
Read more
SodaStream to strike in solidarity with global climate strike. The developer of at-home carbonated beverage makers is known for its somewhat controversial ad campaigns condemning the use of throw-away plastics.
Read more
To fight congestion, Israeli highways set to implement carpool lanes. According to data by Israel's Ministry of Transportation, Israeli private vehicles carry on average 1.2 people, driver included.
Read more
Opinion | The morning after the election: the time to act is now. On Tuesday, Israel's citizens went to the polls to elect a new government. While the final formation of the next government is still up in the air, the challenges it will face will be the same as the previous government did, with the only difference being that Israel is starting to run out of time.
Read more
Marius Nacht backs crypto cybersecurity startup GK8 in $4 million seed round. Founded in 2018, GK8 develops technology that enables sending blockchain transactions without the need for a direct internet connection.
Read more
Cannabis company Panaxia raises NIS 11.5 million in shelf offering. The offering was done via Tel Aviv-listed shelf company Herodium, with which it is currently in the process of merging.
Read more