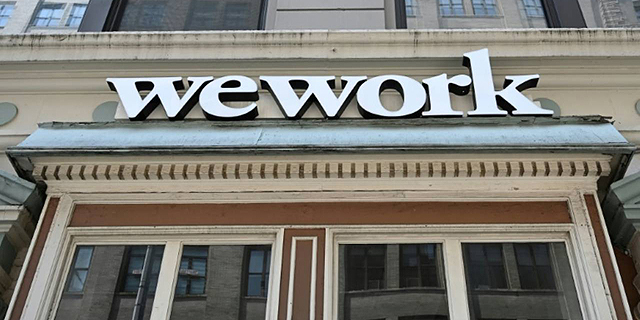 CTech's Sunday Roundup of Israeli Tech News
WeWork's IPO backpaddling leaves Israel's two largest banks at risk; SKY Private Equity acquires Aztek Technologies
WeWork's IPO backpaddling leaves Israel's two largest banks at risk. The banking consortium that provided WeWork CEO Adam Neumann with a $500 million credit line and is now looking to revise the terms includes Israel's Bank Leumi and Bank Hapoalim. Read more
SKY Private Equity acquires Aztek Technologies. Israel-based Aztek offers cloud environment planning and implementation as well as software license agreement management for enterprise customers.
Read mo
re
Read more
Cox Automotive partners with Tel Aviv mobility hub. The Atlanta-based arm of Cox Enterprises has partnered with Drive TLV to expand its connection to Israeli startups and entrepreneurs. Read more
Yandex' autonomous vehicles to roam around the heart of Tel Aviv. The company currently has three autonomous vehicles active on Israeli roads and intends to operate an additional seven by the end of 2019. Read more
Six companies disrupting the coffee industry, or at least giving it their best (espresso) shot. From latte art to CBD infused drinks, these Israel-linked companies are revolutionizing everyone's favorite morning energy booster.
Read more
Accessibility startup UPnRIDE receives FDA clearance. UPnRIDE develops a hoverboard-like device that allows users who are paralyzed or otherwise unable to stand to travel independently in an upright position. Read more
The Toro Company to market Yamit's filtration systems in the U.S., Canada, and Mexico. Yamit develops and manufactures purification systems for the industrial, municipal, and agriculture markets. Read more
Lemonade, Hippo Insurance among Forbes' most promising AI companies in America. Ten Israeli-linked startups were listed among the 50 AI-related companies highlighted by Forbes Tuesday. Read more
BrainsWay CEO to step down. Nasdaq and Tel Aviv-listed Brainsway develops headsets that use magnetic stimulation to treat brain disorders.Read more