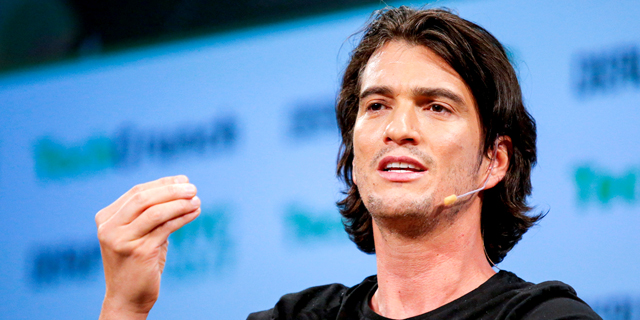 SoftBank CEO Joins Call to Remove WeWork's Adam Neumann as CEO, Report Says
SoftBank believes a change in WeWork's leadership will be "for the long-term benefit" of the company, according to CNBC
SoftBank founder and CEO Masayoshi Son is in favor of WeWork co-founder Adam Neumann stepping down from his CEO position, according to a Sunday
report
by CNBC. Previous reports stated that some of the co-working company's board of directors are also pushing for Neumann's resignation following WeWork's
disastrous attempt
to go public earlier this month.
WeWork's board intend to meet as early as this week to discuss the matter, though some board members are still throwing their support behind Neumann, CNBC further reported.
WeWork postponed its initial public offering last week after a lukewarm investor response to its problematic prospectus saw its discussed IPO valuation go down below $20 billion, much lower than the $47 billion valuation the company had when it raised its latest funding round in January.
SoftBank is WeWork's largest external shareholder, though Neumann still holds the largest voting stock. The Japanese holding company is currently in the midst of raising a second, $107 billion Vision fund, and according to reports had started pushing WeWork to shelve its IPO once its valuation started tumbling down, fearing that a down round for WeWork will negatively impact SoftBank's efforts.
According to CNBC's sources, SoftBank believes a change in WeWork's leadership will be "for the long-term benefit" of the company.