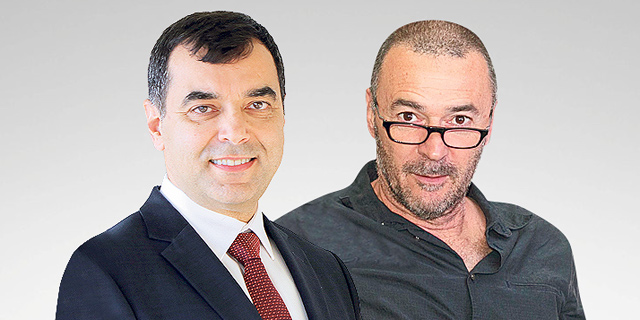 Bank of Israel Greenlights Marius Nacht, Amnon Shashua's Digital Bank
After four decades with no new bank in Israel, the digital banking venture of two of Israel's leading entrepreneurs is expected to be licensed
Hezi Sternlicht
: 2019-09-24T11:34:46..
The digital banking venture of Marius Nacht, co-founder of Check Point Software Technologies Ltd., and Amnon Shashua, the co-founder and CEO of automotive chipmaker Mobileye, has successfully passed the tests of the Bank of Israel's banking supervision division. It is now expected to receive a bank license, according to a Tuesday announcement by bank governor Amir Yaron and Israeli banking regulator Hedva Bar.
The establishment of a new Israeli bank for the first time in four decades, especially a digital one, can change the local banking system from top to bottom. While Israeli banks have started adapting to the digital revolution by digitizing various services, with a particular focus on payment apps, a digital-only bank will be a different thing altogether.