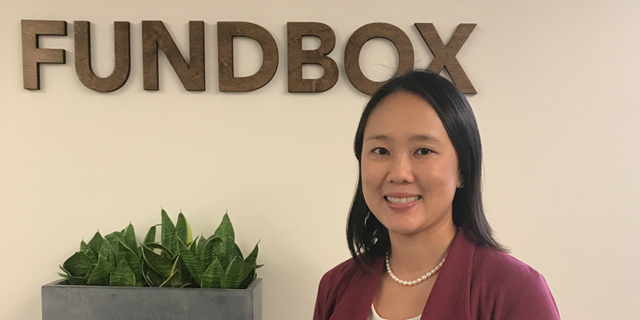 CTech's Tuesday Roundup of Israeli Tech News
Kik is shutting down its popular messaging app to focus on its cryptocurrency subsidiary Kin following its battle with the SEC; Fintech startup Fundbox raises $326 million in debt financing and equity
Kik is shutting down its popular messaging app to focus on its cryptocurrency subsidiary Kin following its battle with the SEC. Calcalist first broke the news out Monday, leading Kik CEO Ted Livingston to confirm the news in a blog post.
Fintech startup Fundbox raises $326 million in debt financing and equity. Fundbox runs a B2B credit network and currently supplies a credit line to approximately 200,000 small and medium-sized businesses in the U.S. Read more
Read more
Bank of Israel greenlights Marius Nacht, Amnon Shashua's digital bank. After four decades with no new bank in Israel, the digital banking venture of two of Israel's leading entrepreneurs is expected to be licensed.
Read more
Interview | A corrupt leader creates a corrupt people, says Dan Ariely. Bestselling author, behavioral economist, and entrepreneur Dan Ariely explains in an interview with Calcalist how corruption spreads and why even exposure to it can cause people to become unethical themselves.
Read more
WeWork CEO Adam Neumann begins talks about his role, report says. After a week of reports that hinted at Neumann's dwindling support among board members and shareholders, Reuters reported Monday the founder could end up stepping down.
Read more
Former Twitter CEO backs payment automation startup Tipalti in $76 million round. Tipalti operates a cloud-based payables automation service that processes more than $8 billion in transactions annually and counts Amazon, Vimeo, Foursquare, and Twitter among its clients.
Read more
Israel-based IoT cybersecurity company ShieldIOT raises $3.6 million. ShieldIOT develops AI-based coresets technologies to help service providers protect large-scale IoT networks.
Read more
Medtech company Filterlex receives 2.1 million euros EU grant. Filterlex develops an embolic protection device intended to reduce the risk of stroke and other complications during catheter-based heart procedures.
Read more
Real estate data startup Localize.city leases new Tel Aviv offices. The company intends to expand its team in order to expand its service to additional U.S. cities Chicago, Los Angeles, and San Francisco.
Read more