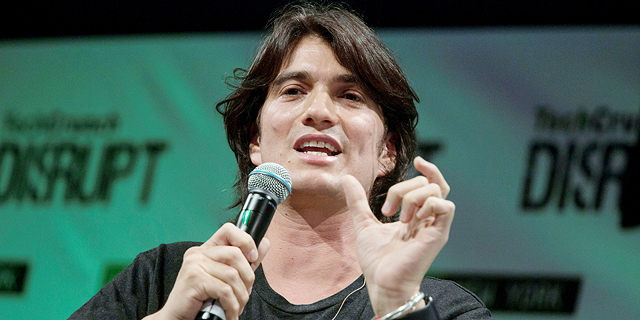 As Tensions Come to a Head, Adam Neumann Steps Down as WeWork CEO
He will be replaced by former chief financial officer Artie Minson and former vice-chairman Sebastian Gunningham, effective immediately
CTech
: 2019-09-25T09:08:56..
On Tuesday, Adam Neumann's rapid fall from grace came to a head as WeWork released an official announcement that the co-founder will be stepping down as CEO, effective immediately. He has been replaced by WeWork's former chief financial officer Artie Minson and former vice-chairman Sebastian Gunningham, who had both previously held top executive positions in companies like Amazon and Oracle but never helmed a company.
The announcement, anticipated by an earlier report by the Wall Street Journal, brought an end to the tumultuous six-weeks period that followed WeWork's attempt to go public. The company's public prospectus failed to deliver what investors were expecting—namely a solid business model—but highlighted a multitude of problems, much of which had to do with Neumann's unusually stringent grip on the company. Voting with their pockets, investors led WeWork's valuation to plummet from its initial $47 billion to under $20 billion.