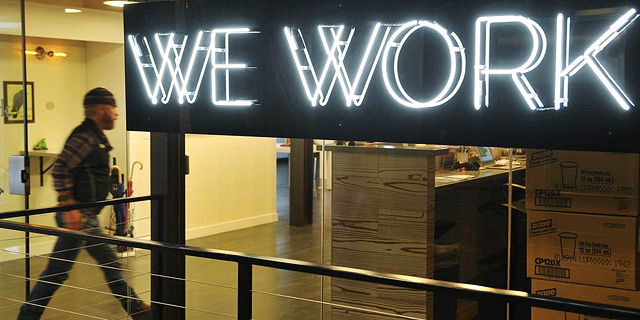 CTech's Thursday Roundup of Israeli Tech News
WeWork's next challenge is getting off the steroids; from the Super Bowl to the interrogation room: what ahead for SodaStream's Daniel Birnbaum
Analysis | WeWork's next challenge: get off the steroids. SoftBank invested over $10 billion in WeWork, enabling the company's meteoric growth—and its massive debt. The successors of ousted CEO Adam Neumann will need to halt that growth and even start pruning if they want the company to last.
Read more
From the Super Bowl to the interrogation room: what ahead for Daniel Birnbaum? SodaStream's former CEO came out a winner after the company's $3.2 billion acquisition by PepsiCo last year. Now he is at the heart of an insider trading investigation, and the implications could be severe.
Read more
Read more
Shenzhen Hifuture to invest $45 million in Israeli 3D printing startup XJet. XJet develops and manufactures a 3D metal jetting system made to produce metal and ceramic parts.
Read more
Medical device company Body Vision raises $20 million. Body Vision develops intra-body navigation technology to assist early lung cancer diagnostics and treatment. Read more
Businessman Teddy Sagi to acquire WOW Cosmetics for $15.7 million. Founded in 2005, WOW Cosmetics currently has 67 locations and employs some 500 people. Read more
Food analytics startup Tastewise raises $5 million. The company uses artificial intelligence algorithms to analyze billions of data points, from food photos shared on social media to restaurant menus, reviews, and online recipes and offers insights on a monthly subscription basis. Read more
Gaming startup ShapeShift raises $2.5 million. ShapeShift develops machine learning technology designed to transform gaming and e-sport viewing into an interactive experience that tracks and analyzes live video game streams.
Read more
Frankfurt-listed food wholesaler Metro to scout for Israeli startups. A delegation of executives from the company has arrived in Israel and is set to meet with dozens of local startups this week.
Read more
Telecommunication startup Drivenets to set sp Romanian R&D center. Drivenets emerged from stealth mode in February, announcing it had raised $110 million in funding.
Read more