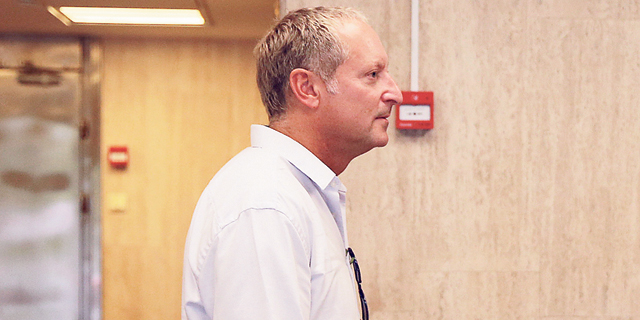 The SodaStream Investigation: Second Accused Party Suspected of Deleting Mobile Evidence
Israel Securities Authority investigators are suspecting that the former employee thought to have received insider trading tips from former SodaStream CEO Daniel Birnbaum has deleted files from her phone during a home search
Tomer Ganon
|
17:41 26.09.2019
Israel Securities Authority investigators are now suspecting the former SodaStream International Ltd. employee thought to have received insider trading tips from former CEO Daniel Birnbaum of deleting mobile evidence. The former employee is suspected of deleting text messages and photos from her phone during the search conducted in her home Monday before the device was confiscated.
The woman in question, whose name has been placed under a gag order, has been a long-time acquaintance of Birnbaum. She is also being investigated for obstruction of justice, but is denying all charges.
Tel Aviv district court judge Keren Gil released her Monday on NIS 450,000 (approximately $128,000) bail, forbiding her from leaving the country for six months and from contacting Birnbaum for 90 days. Her attorney Eyal Lavie petitioned the court to reduce the bail to NIS 100,000 (approximately $28,500).
Birnbaum, who stepped down as CEO in August and took up the mantle of chairman, was released Monday on bail of NIS 1.2 million (approximately $342,000) and has been forbidden from leaving the country for 180 days. He is suspected of insider trading violations and fraud and breach of trust.
According to the legal documents, which were viewed by Calcalist, Birnbaum provided his former employee with information on three occasions, leading her to buy stock ahead of the official announcements that bumped the stock's valuation up. One was an August 20, 2018 report about the PepsiCo acquisition. PepsiCo paid $3.2 billion, or $144 per share, for SodaStream's entire stock. The second was an August 1, 2018 report about the company's strong second-quarter results. The former employee made use of the information to make a total profit of NIS 156,000 (approximately $42,440 at the time) on the stock exchange. Another incident was right before the company published its annual report for 2016 on February 15, 2017, which netted her a profit of NIS 28,000 (approximately $7,420 at the time).
Birnbaum's legal representation, advocate Yuval Sasson, declined to comment.
Lavie stated his client has not committed any criminal behavior, and accused the investigators of trying to intimidate his client.