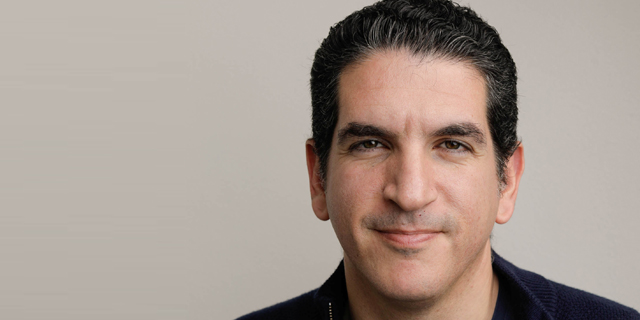 Winners and Losers of the Week: Fintech Startup Fundbox Is this Week's Big Winner
A selection of this week's winners and losers by CTech's Editor
Elihay Vidal
|
10:34 27.09.2019
This week's winners are: Fintech startup Fundbox, for raising a $176 million series C funding round as well as $150 million in debt financing. Fundbox runs a B2B credit network and currently supplies a credit line to approximately 200,000 small and medium-sized businesses in the U.S.
Read more
Check Point co-founder Marius Nacht and Amnon Shashua, co-founder and CEO of Mobileye, for getting the green light from Bank of Israel for their digital bank venture. The establishment of a new Israeli bank for the first time in four decades, especially a digital one, has the potential to change the local banking system from top to bottom. Read more
The 10 Israeli-linked startups who were listed among Forbes' Most Promising AI Companies in America.
Read more
This week's losers are:
WeWork ousted CEO Adam Neumann, the company's biggest investor, Softbank, and Israel's two largest banks caught up in the company's fall from grace. Neumann's rapid decline came to a head this week, as WeWork released an official announcement that the co-founder will be stepping down as CEO, effective immediately. But WeWork's problems are bigger than Neumann, who is essentially a symptom of, but not the root of the issue. SoftBank's real problem is WeWork's business model, and that is going to be a lot harder - and slower - to get rid of. Read more
Ted Livingston, the founder and CEO of Kik Interactive Inc. who confirmed Calcalist's report that the company is shutting down its messaging app and laying off most of the employees of its cryptocurrency subsidiary Kin. The 70 employees of Kik's Israeli cryptocurrency subsidiary Kin received layoff notices Monday. Read more
This week's data point: $135 million
Israeli foodtech startups have raised a combined total of $135 million since the beginning of 2019. Investments in the Israeli foodtech industry have nearly tripled over the past five years, according to data released by the Israel Innovation Authority (IIA). There are currently approximately 250 local companies developing food-related technologies.
Read more
This week's top deals: Pico Ventures raises $80 million fund.
Read more
Former Twitter CEO backs payment automation startup Tipalti in $76 million round.
Read more
Shenzhen Hifuture to invest $45 million in Israeli 3D printing startup XJet.
Read more
Counter-rrone startup D-Fend raises $28 million.
Read more
Intel backs DustPhotonics in $25 million round.
Read more
Website optimization startup Duda raises $25 million.
Read more
Industrial IoT company Tulip raises additional $21 million.
Read more
Medical device company body vision raises $20 million.
Read more
Businessman Teddy Sagi to acquire WOW Cosmetics for $15.7 million.
Read more