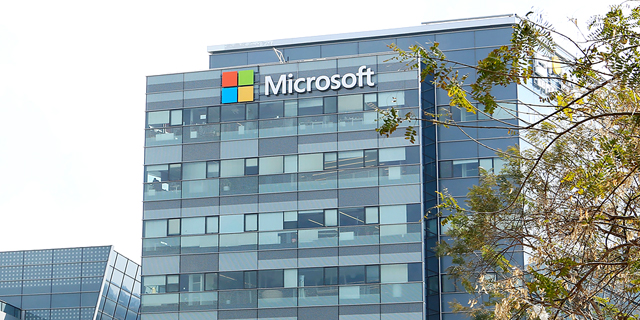 CTech's Sunday Roundup of Israeli Tech News
Interview | A public company owes it to its shareholders to consider all options, says Mellanox CEO; Microsoft takes the cake in annual ranking of best tech companies to work for in Israel
Interview | A public company owes it to its shareholders to consider all options, says Mellanox CEO. Mellanox co-founder and CEO Eyal Waldman spoke to Calcalist about the Nvidia deal, the struggle with activist hedge fund Starboard, and his business philosophy. Read more
Microsoft takes the cake in annual ranking of best tech companies to work for in Israel. On Tuesday, analytics company Dun & Bradstreet revealed its list of the 50 best companies to work for in Israel.
Read more
The SodaStream investigation: second accused party suspected of deleting mobile evidence. Israel Securities Authority investigators are suspecting that the former employee thought to have received insider trading tips from former SodaStream CEO Daniel Birnbaum has deleted files from her phone during a home search. Read more
List | 5 unique traditions you can witness in Israel during the Jewish high holidays. In Israel, the Jewish holiday season sees religious traditions mix with the habits and lifestyles formed through eight decades of cohabitation by the country's diverse populations. Read more
Most Israelis are satisfied with their lives and economic situation, says new survey. The country's population has surpassed nine million and is expected to top 10 million by 2024, according to a report published Thursday by Israel's Central Bureau of Statistics.
Read more
PoV | In Judaism, one must work for the right to be forgotten. With the Jewish High Holidays around the corner, researcher Dov Greenbaum considers the process of Teshuva (repentance) and earning a digital clean slate courtesy of the GDPR. Read more
Not-for-Profit organization Ogen receives go-ahead for new social credit venture. Israel-based Ogen aims to provide low-income people with credit at low interest rates. Read more
Cannabis company InnoCan lists on the Canadian securities exchange. The Israel-based company listed 4% of its shares and raised $1.5 million at a $12.08 million company valuation. Read more
Ransomware protection startup Odix receives a 2 Million euros EU grant. Odix develops technology to provide file-based attack protection that disarms different malware, including ransomware.
Read more
BiblioTech | CTech's book review: Myth of Product Version 1.0. Sequoia Capital general partner Gili Raanan on Frederick Brooks' "The Mythical Man-Month".
Read more