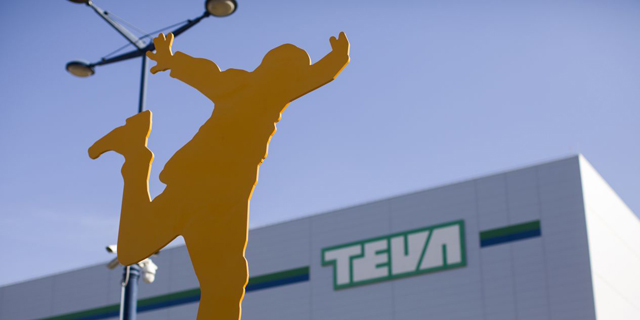 Teva Part of Consortium Looking to Participate in Purdue Pharma's Bankruptcy, Report Says
Five of the drugmakers currently battling opioid abuse damages lawsuits in the U.S. are looking to achieve a global settlement through Purdue's bankruptcy case, the Wall Street Journal reported Monday
Teva Pharmaceutical Industries Ltd. has a plan to achieve a global settlement of the U.S. opioid abuse damages lawsuits against it, according to a Monday report by the Wall Street Journal.
According to the report, Teva and four other drugmakers are looking to participate in the bankruptcy of Purdue Pharma via a dedicated trust fund. In this way, the companies are hoping to be released from liability. Teva and the other four companies, Johnson & Johnson, Allergan PLC, Endo International PLC, ad Mallimckrodt, are all battling around 2,500 lawsuits filed by states, countries, cities, and others, who are all accusing them and other drugmakers of contributing to the ongoing opioid crisis in the U.S. On Sunday, Wells Fargo analyst David Maris cut his price target for Teva's stock from $17 to $8 as he lowered his earnings outlook from 2020 on, estimating the fine the company faces could be as high as $5 billion.
Purdue Pharma and its owners, the Sackler family, have taken the brunt of it, as they are accused of both starting and sustaining the crisis. The company started bankruptcy proceedings mid-September as its attempts to reach a settlement failed.
Though the plan proposed by the five drugmakers does have some precedent, it will have to receive support from the Sackler family, Purdue Pharma, a majority of the plaintiffs, and Purdue's bankruptcy judge.