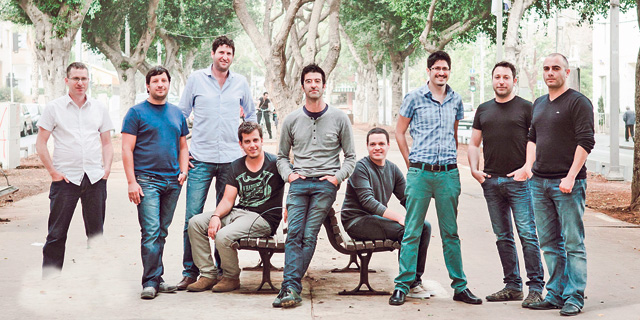 CTech's Wednesday Roundup of Israeli Tech News
CVC to pay $450 million for a 25% stake in IronSource; Salesforce completes $1.35 billion Clicksoftware acquisition
CVC to pay $450 million for a 25% stake in IronSource. The deal, expected to be signed in the upcoming 24 hours, values the web and mobile monetization company at $1.55 billion, according to two people familiar with the matter who spoke to Calcalist on condition of anonymity. Read more
Salesforce completes $1.35 billion Clicksoftware acquisition. Out of Clicksoftware's 700 employees, approximately 200 are based in Israel. Following the acquisition, they are expected to join Salesforce's Israeli research and development outpost. Read more
Richard Branson to speak at Virgin Atlantic and Calcalist's "Business Is an Adventure" event in Tel Aviv. The event, held jointly with Branson's airline Virgin Atlantic to celebrate its new daily Tel Aviv to London Heathrow route launched last week, will take place on October 24 at the Peres Center for Peace and Innovation. Read more
Payment startup Rapyd raises $100 million. Rapyd develops a payment service that enables the transfer of electronic funds across borders through bank transfers, digital wallets, cash, and other means of payment. Read more
List | Calcalist's 100 influencers list. On the eve of the Jewish New Year (Rosh Hashanah), Calcalist reporters looked back on the people who shaped the year that is now drawing to an end.
Read more
Teva part of consortium looking to participate in Purdue Pharma's bankruptcy, report says. Five of the drugmakers currently battling opioid abuse damages lawsuits in the U.S. are looking to achieve a global settlement through Purdue's bankruptcy case, the Wall Street Journal reported Monday. Read more
Herodium and cannabis company Panaxia complete merger. The merger, first reported in the beginning of the year, was made possible by a $4.25 million investment round in September. Read more
CEO of Nasdaq-listed cell immunotherapy company Enlivex steps down. Enlivex develops cell-based treatments for life-threatening immune and inflammatory conditions, such as graft versus host disease, a post bone marrow transplant complication.
Read more