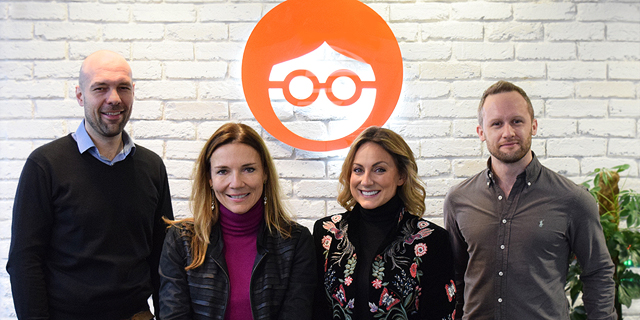 CTech's Thursday Roundup of Israeli Tech News
Viral content companies Taboola and Outbrain to merge; CVC signs deal to acquire 25% of IronSource for $450 million
Viral content companies Taboola and Outbrain to merge. Taboola has agreed to pay Outbrain shareholders $250 million and will hold a 70% stake in the merged company, which will be led by Taboola founder and CEO Adam Singolda.
Read More
CVC signs deal to acquire 25% of IronSource for $450 million. Calcalist first reported the negotiations Wednesday morning.
Read more
Read more
Automotive company Faurecia opens Tel Aviv cybersecurity outpost. The new office will focus on cybersecurity technologies for autonomous vehicles and improving vehicle tracking for emergency responders.
Read more
Allogenic immunotherapy company Adicet Bio raises $80 million. Founded by Israeli chemist Aya Jakobovits, Adicet develops universal immune cell therapies based on gamma delta T cells to treat different forms of cancer.
Read more
Uber expands partnership with Moovit. Uber is set to expand its integration of Moovit data into its app so that riders can access real-time transit data and route planning in the Uber app to an additional 15 cities including Paris and San Fransisco.
Read more
AngioDynamics to Acquire Eximo Medical for $46 Million. Eximo Medical develops a laser-based catheter device used for the treatment of occlusive peripheral arterial disease (PAD).
Read more
Ophectra signs merger deal with meat bioprinting company MeaTech. The announcement comes a week after Ophectra announced that its merger deal with cannabis company Hi Pharma fell through.
Read more