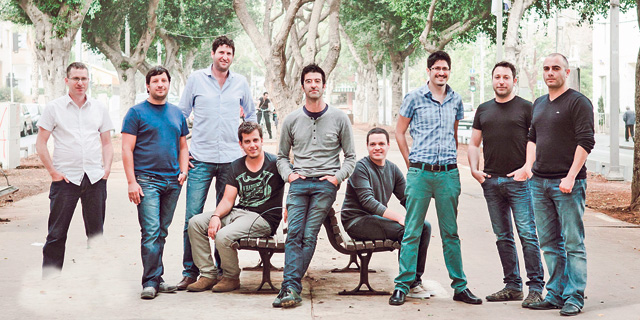 Winners and Losers of the Week: Content Distribution Companies Taboola and Outbrain are This Week's Winners
A selection of this week's winners and losers by CTech's Editor
Elihay Vidal
|
10:10 04.10.2019
This week's winners are:
Taboola and Outbrain, the two leading content distribution companies, for merging into one entity to rule them all. The two companies have negotiated a merger on several occasions in recent years, but until now could not agree on which company will lead the merged entity. Taboola has agreed to pay Outbrain's shareholders $250 million, and the merged company will be headed by Taboola founder and CEO Adam Singolda. Read more
Mobile monetization company IronSource, for raking in $450 million from private equity firm CVC Capital Partners for a 25% cut of its shares. The deal values IronSource at $1.55 billion, and the company will hand out $100 million worth of dividends to shareholders before the deal is complete.
Read more
This week's losers are:
Real estate tech company Compass, for an exodus of high-ranking executives over the past 18 months. The latest executive to announce her departure from the tech unicorn is the company's former chief operating officer. According to the reports, other executives who have left the company over the past year and a half include its chief financial officer, chief marketing officer, and chief technology officer. Read more
This week's data point: NIS 20,027 The average household income in Israel over the past year was NIS 20,027 (approximately $5,750) per month before taxes, according to a report published by Israel's Central Bureau of Statistics. 66.5% of Israelis live in a property they own, and 89% of Israel's population is satisfied with their lives and personal economic situation.
Read more
This week's top deals:
Salesforce completes $1.35 billion Clicksoftware acquisition.
Read more
Payment startup Rapyd raises $100 million. Read more
Allogenic immunotherapy company Adicet Bio raises $80 million.
Read more
AngioDynamics to acquire Eximo Medical for $46 million.
Read more
Ophectra signs merger deal with meat bioprinting company MeaTech.
Read more
Automotive company Faurecia opens Tel Aviv cybersecurity outpost.
Read more
Uber expands partnership with Moovit. Read more