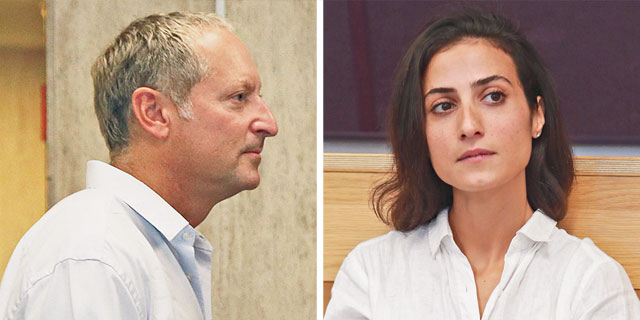 SodaStream Investigation Transcripts: You Made a Killing Today, Lunch Is on You
SodaStream's former CEO Daniel Birnbaum is being investigated under suspicion of providing insider trading tips to a close acquaintance on three separate occasions, enabling her to make profits of around $55,000
Tomer Ganon
: 2019-10-06T13:24:38..
"Daniel said the stock would go up and it would be good to buy," Ayala Cohen told Israel Securities Authority (ISA) investigators during her questioning two weeks ago, according to information reviewed by Calcalist. Cohen is
accused
of using insider information provided by former SodaStream International Ltd. CEO Daniel Birnbaum to buy company shares on three separate occasions, allegedly resulting in profits of almost NIS 200,000 (around $55,500). One of the tips she has received was about the company's 2018 acquisition by PepsiCo Inc. for $3.2 billion, made at an 11% premium on the stock's trading price at the time. The ISA is pouring many resources into the investigation, first
reported
in late September. This is due to Birnbaum's position, for the past 12 years, as the CEO of one of Israel's most visible companies, and his stature in the local venture capital industry. Under Israeli law, he could be sentenced to as much as five years in jail, while Cohen could be facing up to two years.
Birnbaum is facing further legal trouble regarding insider trading suspicions. After the SodaStream-PepsiCo merger, a class-action lawsuit was filed against SodaStream, alleging Birnbaum used insider information to buy company stock for over $6 million. "At the time of the purchases negotiations were already being held for SodaStream's acquisition," the lawsuit alleged. "The matter was known to Birnbaum, to the members of the board of directors, and perhaps to other defendants, but it was not announced or publically known."
SodaStream and Birnbaum have yet to submit a statement of defense.