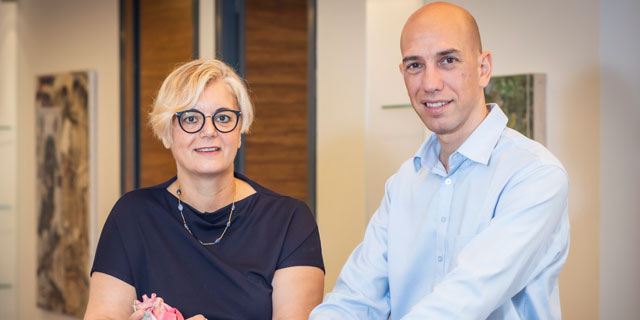 Accelmed Raises New $100 Million Fund With Vincent Tchenguiz as Cornerstone Investor
The Accelmed Group currently manages assets worth over $300 million dollars across three funds
Golan Hazani
|
09:05, 07.10.19
Israel-based medtech investment firm Accelmed Ventures is raising a second, $100 million fund. U.K.-based businessman Vincent Tchenguiz is a cornerstone investor in the new fund via his Consensus Business Group, and has already committed to invest $15 million in the fund. The fund also aims to raise commitments from Israeli institutional investors.
The Accelmed Group manages assets worth over $300 million dollars across three funds: Accelmed, Accelmed Ventures, and Accelmed Partners. The new fund, which will be headed by managing partner Irit Yaniv and partner Amir Blatt, is the group's fourth fund to date and the second to focus on early stage companies. The fund will invest in pre-sale Israeli companies that are in the process of regulatory approval and can reach an exit within five years. The fund intends to invest $8 million to $10 million in each company.
Over the past few years, the medtech industry has seen mega-mergers that led companies to avoid deals with early stage companies, leading many young companies to shut down, Yaniv told Calcalist Sunday. While the big players are starting to make investments again, there is almost no funding for early stage medtech companies in Israel today, she said. "If Medtronic is making acquisitions, it is an opportunity for us to look for startups that can be sold to large companies."
Blatt, who joined Accelmed in 2016, told Calcalist the new fund will invest in clinical-stage companies that need backing for the U.S. Food and Drug Administration approval process.