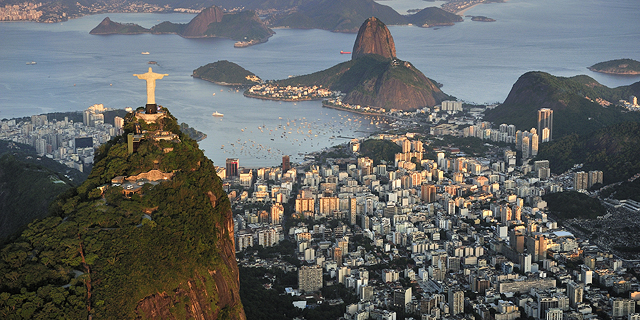 Brief
Israel and Brazil Announce Winners of R&D Collaboration Agreement
Together, the four selected projects will receive a total investment of $7.5 million
Adi Pick
: 2019-10-07T17:01:33..
The Israeli government's tech investment arm, the Israel Innovation Authority, together with the Brazilian Agency for Industrial Research and Innovation (EMBRAPII), announced on Monday the approval of four joint research and development projects between Brazilian and Israeli companies and research centers. Together, the selected projects will receive a total investment of $7.5 million.
The four projects include a partnerships between Israeli substrates for crops startup Pelemix Ltd. and Brasil Ambiental for the development of a substrate that will increase agricultural yield in Brazil; a collaboration between Tel Aviv-listed Brenmiller Energy Ltd. and Brazilian Fortlev Energia Solar Ltd. in the field of thermal energy; a collaboration between Israel-based Metrycom Communications Ltd. and Energisa Soluções S.A to implement a low-cost, wireless smart grid sensor network to monitor large rural power distribution grids; and a partnership between Israel-based GreenRoad Driving Technologies Ltd. and Energisa Soluções S.A in the field of driving and fleet efficiency analytics.