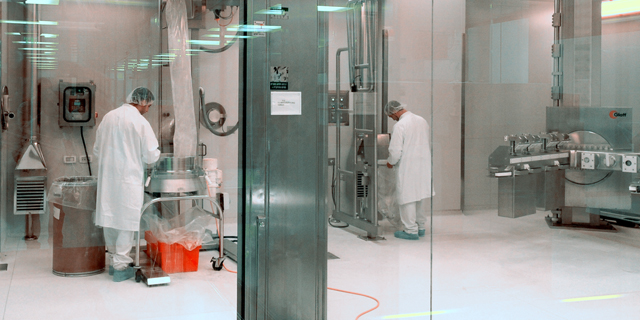 CTech's Sunday Roundup of Israeli Tech News
After death, there is the bot; The problem with HOV lanes
After death, there is the bot. Journalist and author Andrew Kaplan is the first guinea pig of HereAfter, a startup that aims to preserve the dead as virtual avatars, raising questions about what makes a person, the changing approach to grief, and humanity's desire to document its loved ones—and itself.
Read more
POV | The problem with HOV lanes. Earlier this month, Israel inaugurated its first HOV lanes. Now it remains to be seen what creative methods local drivers adopt to gain entry to this coveted road real estate. Read more
Judge rejects Teva's request to be tried separately in U.S. opioid case, report says. Teva made a last minute attempt to be tried separately in opioid abuse damages case set to be held on October 21 in federal court in Cleveland, Ohio. Read more
Insurance software company Sapiens acquires Spanish insurance company Cálculo. Employing more than 2,500 people globally, Sapiens develops software solutions for the insurance and financial industries.
Read more
Medtronic to buy Israeli catheter developer AV Medical for $30 million. Tel Aviv-based AV Medical develops catheters for dialysis patients undergoing routine angioplasty procedures. Read more
Lab meat startup Future Meat raises $14 million. Jerusalem-based Future Meat develops technology for the GMO-free production of meat directly from animal cells, without the need to raise or slaughter animals. Read more
WeWork backs realty startup Jones in $4.6 million round. Jones develops a software service that handles liability insurance management for the commercial real estate industry. Re ad more
Academic studies in Israel: more computer science, less law, humanities. Between 2013 and 2018, the number of students who signed up for computer science and math degrees has gone up by approximately 53%. Read more
BiblioTech | CTech's book review: a whole latte vision. KPMG chairman Jonathan Lavender on Howard Schultz's "Pour Your Heart Into It: How Starbucks Built a Company One Cup at a Time". Read more