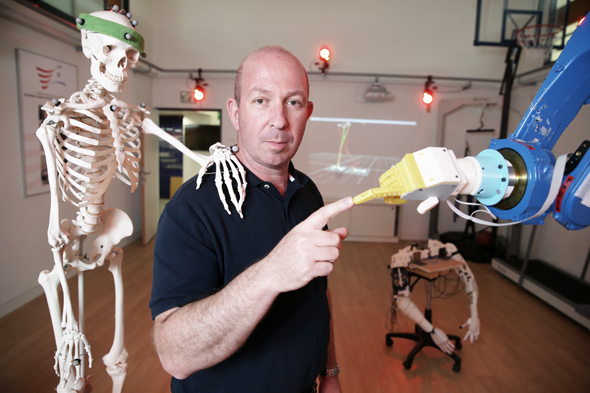 The Technion's Secret Project: Israeli Medals in Tokyo and Paris
Science can offer Olympic athletes the tools necessary to increase their performances by those marginal but crucial percentages
Ouriel Daskal
: 2019-10-13T12:56:58..
Many factors account for the dominance of the Great Britain cycling team in the last two Olympics. Strategic investments in sports made by the government ahead of the 2012 London games proved fruitful, as did a special focus on cycling, the hiring of experienced trainers, and an incredibly talented generation of young riders. And, it appears, obsessive hand washing.
The Great Britain cycling team is uncompromising when it comes to keeping their hands clean. The team's sports scientists are adamant that hand washing is the most efficient way to cut down on viruses and bacteria and avoid infection—a critical objective during the Olympics. A study conducted by the International Olympic Committee found that 7% of competitors in the London games suffered from a medical condition during their competition, be it a cold or food poisoning, which could affect performance. Hand washing is part of the general "marginal gains" philosophy of British cycling guru Sir David Brailsford.