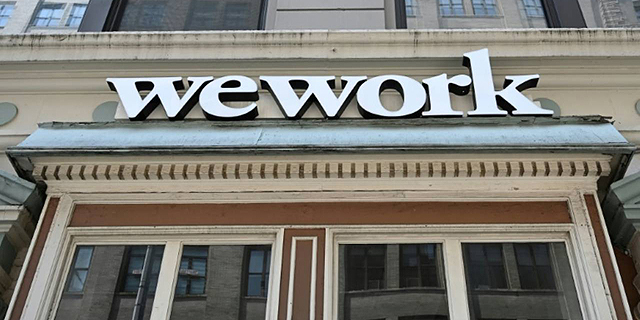 SoftBank Considers Increasing Stake in WeWork Via Financing Plan, Report Says
WeWork, whose attractiveness to investors plummeted following its disastrous attempt to go public in September and the sidelining of its once esteemed co-founder and CEO Adam Neumann, is strapped for cash
SoftBank is considering taking bigger control of WeWork via a financing package, the Wall Street Journal
reported
Sunday.
WeWork, whose attractiveness to investors plummeted following its disastrous attempt to go public in September and the sidelining of its once esteemed co-founder and CEO Adam Neumann, is strapped for cash. The company hoped to raise $3 billion to $4 billion with its initial public offering and raise another $6 billion in debt financing afterwards, needing around $10 billion to continue financing its rapid expansion strategy and cover its extensive losses.
Instead, the company's public prospectus, which revealed no viable business plan and came after the disappointing IPO of similarly built companies Lyft and Uber, repelled investors. In the days that followed, WeWork fell from a supposed valuation of $47 billion to under $20 billion according to various reports. SoftBank, WeWork's largest shareholder though not its largest holder of voting rights—that honor still belongs to Neumann for the time being—immediately worked to alleviate the damage as much as possible, ousting the no longer credible CEO.
Citing sources, the Wall Street Journal reported that SoftBank is considering investing several billion dollars in WeWork in return for debt and new equity. Such an infusion would further reduce Neumann's voting stock, which was already cut following the failed IPO and his resignation. SoftBank would acquire the shares at a much lower price than before, possibly one that gives the co-working company a valuation lower than $10 billion, the Wall Street Journal wrote.
Another plan currently being discussed is a multi-investor debt deal. WeWork's board of directors has contracted JP Morgan to promote the matter, and the bank is currently in discussion with around 60 financing sources, the Wall Street Journal reported, citing a WeWork spokesperson.
Bloomberg recently reported that WeWork is intending to lay off some 2,000 employees by the end of the month as it starts to implement cost-cutting measures. The company employed 12,500 people as of June.