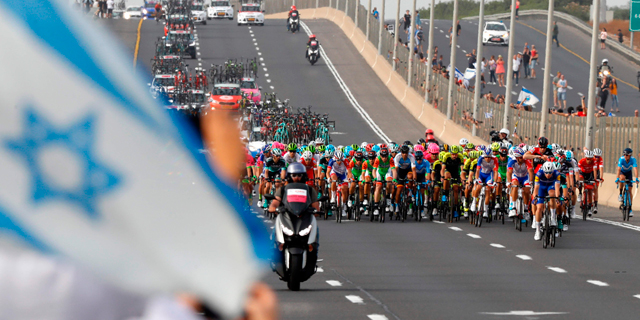 CTech's Tuesday Roundup of Israeli Tech News
With unclear political future, Israelis face more exorbitant living costs; The Technion's secret project: Israeli medals in Tokyo and Paris
With unclear political future, Israelis face more exorbitant living costs. Israeli food manufacturers are taking advantage of the country's prolonged political limbo, hiking prices of basic food staples.
Read more
The Technion's secret project: Israeli medals in Tokyo and Paris. Science can offer Olympic athletes the tools necessary to increase their performances by those marginal but crucial percentages. Read more
SoftBank considers increasing its stake in WeWork via financing plan, report says. WeWork, whose attractiveness to investors plummeted following its disastrous attempt to go public in September and the sidelining of its once esteemed co-founder and CEO Adam Neumann, is strapped for cash. Read more
Philippine backlash over Israeli-made presidential plane soars to new heights. Militant groups and the Philippine public have criticized the government's recent purchase of the roughly $38.7 million aircraft, calling it "frivolous." Read more
Israeli insurer Phoenix partners with Israeli travel medicine startup Air Doctor. Air Doctor offers an online marketplace for pre-vetted doctors that provide services to tourists in Europe and the Americas.
Read more
Teva-linked biotech company 89Bio files for Nasdaq IPO. Israel and San Francisco-based 89Bio raised a $60 million series A in October 2018. Read more