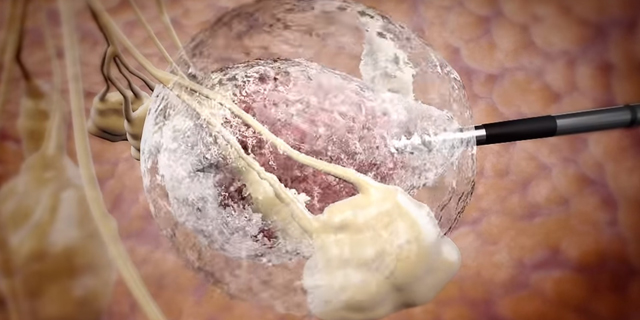 Cancer Freezing Company IceCure Signs Partnership With Oregon Hospitals
IceCure's device injects liquid nitrogen into a tumor, freezing the tumor tissue
Adi Pick
: 2019-10-16T14:59:11..
Technology by Tel Aviv-listed cancer freezing company IceCure Medical Ltd. has been successfully used recently during a procedure in a breast cancer patient in Oregon, the company's vice president of marketing Tlalit Bussi Tel-Tzure confirmed in an email to Calcalist Wednesday. The procedure is part of a new partnership between IceCure and Legacy Health Good Samaritan, a non-profit organization that operates several hospitals in Portland. Founded in 2006 and headquartered in Israel's affluent coastal town Caesarea, IceCure develops a device that functions as an ultrasound imaging-guided probe that injects liquid nitrogen into a tumor, and freezes the tumor tissue in a process called cryoablation. The destroyed tumor cells are then reabsorbed in the body over time.
benign breast tumors
.