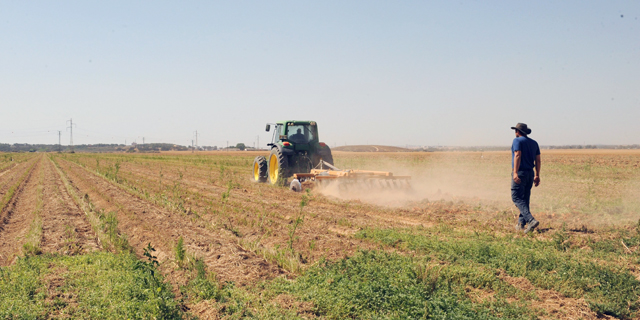 CTech's Thursday Roundup of Israeli Tech News
The Cyber Company, the Former Officer, and the Lost Money; eBay's chief scientist in Israel Kira Radinsky steps down
The cyber company, the former officer, and the lost money. Three Israeli entrepreneurs are suing their former partners at cybersecurity startup Senpai Technologies, claiming that they were cheated out of monetary compensation for their shares. Read more
eBay's chief scientist in Israel Kira Radinsky steps down. Radinsky left eBay to join Tel Aviv-based medtech startup Diagnostic Robotics.
Read more
Israeli farmers claim new regulation meant to target Arabs is being used against them. An amendment passed in 2017 authorizing heavy fines for building violations was originally intended to target unlicensed construction in Arab towns and villages, most of which lack state-sanctioned outline plans, making building permits nearly impossible to obtain.
Read more
Read more
This company wants to disrupt the baby formula market with a vegan alternative. Else Nutrition develops a formula based on almond and buckwheat protein instead of cow milk.
Read more
Reusable packaging company Tosca to Acquire Polymer Logistic. Polymer provides reusable containers and packaging to customers in the U.S. and throughout Europe.
Read more
Investment banking firm Stifel Partners with crowdfunding company OurCrowd. OurCrowd will offer Stifel's clients curated access to venture capital funds and individual portfolio companies.
Read more