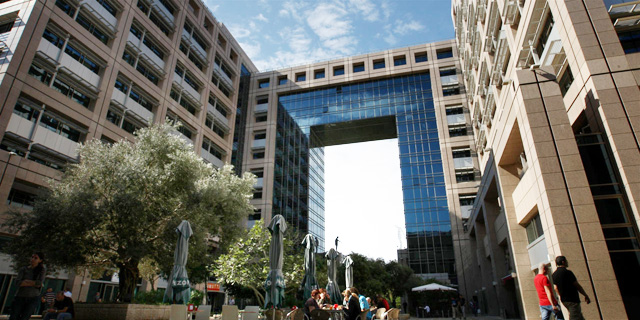 Booming Tech Industry Sends Tel Aviv Office Rental Prices Up
Between January and September, the average rental cost per square meter of Tel Aviv office space went up 6%. In Haifa, which houses both IBM and Intel's research and development centers, office rental prices only rose by 2%
Amitay Gazit
: 2019-10-17T17:05:01..
The booming Tel Aviv tech scene has led to a dramatic increase in office rental prices, according to estimates by the Israeli branch of real estate investment company CBRE Group Inc. According to CBRE data, between January and September 2019, the average price per square meter of office rentals in Tel Aviv, Israel's main tech hub, went up 6% to NIS 102 ($28.87).
In contrast, in other cities that are considered tech employment hubs and regularly reviewed in CBRE's periodic studies, including Jerusalem and the coastal town Herzliya, a stagnation in office rental prices was recorded. In the northern city of Haifa, which houses research university the Technion Israel Institute of Technology as well as both IBM and Intel's research and development centers, office rental prices rose by 2% over the past nine months to NIS 65 ($18.40) per square meter.