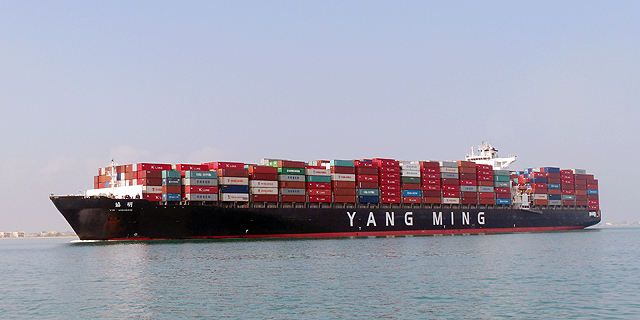 Opinion
Sail Ahoy, HAL: When Computers Will Autonomously Roam the Seas
Fully autonomous ships are on the horizon for the maritime industry and will reduce risks as well as its environmental footprint
Dov Greenbaum
|
09:28 18.10.2019
Four centuries after the Mayflower sailed for the New World, IBM has just announced that it plans on sending a fully autonomous boat back across the Atlantic Ocean from Plymouth, Massachusetts to Plymouth, England in September 2020.
The idea that anyone would invest in a radically new type of boat seems remarkable: the maritime industry, while responsible for more than 90% of international trade and millions of jobs, is in the midst of a persistent downturn due to increasing shipping costs, slowing global trade, and an enduring glut of cargo ships. The current situation has resulted in many shippers running their routes at a loss.
And it is not just the economy. New regulations by the International Maritime Organization (IMO) have called for cleaner, more expensive low-sulfur fuels starting January 2020. With additional potential fuel regulations on the horizon, there is a likelihood that these rules will further push shipping costs up, creating even more expense and uncertainty in the industry.
Nevertheless, in spite of all this, maritime autonomous surface ship (MASS) technology continues to be developed, particularly for smaller ships that operate in crowded or dangerous environments.
But there could be an incentive, in spite of all of the economic concerns, to actually develop large unmanned cargo ships, even in this uncertain climate. The IMO seems to be zealously interested in reducing the environmental impact of international shipping. One Finnish study suggested that 570,000 premature deaths could be prevented in the next five years if cargo ships employed cleaner fuels. As such, the IMO will likely continue to demand cleaner, more efficient shipping.
Additionally, new regulations intended to reduce the environmental impact have also been implemented lately by the IMO with the most recent amendments coming into force last week, limiting the use of ballast water. Ballast water is employed to stabilize large ships and boats, reduce hull stress, improve propulsion, and compensate for weight variability due to changing cargo and fuel consumption. But ballast water that is accumulated at one port and dumped at another is also responsible for transporting invasive species and diseases across the oceans, wreaking havoc on local ecosystems and even threatening human lives.
Up to this point, this environmentally conscious trend has meant increasing costs for developing new technologies and monitoring regimes for the centuries-old international shipping industry which is notorious for being slow to adapt. Arguably, the last major innovation in this industry was the implementation of the shipping container.
Given all of this, autonomous boats can be a game-changer in this increasingly environmentally conscious industry. Without relying on expensive and needy humans, boats can easily dispense with a number of environmentally problematic components including black and grey sewage water, garbage disposal, air-conditioning, and other energy consuming components.
Further, without humans on board, shipbuilders can also dispense with the superstructure containing the bridge and the crew accommodations which protrude from an otherwise flat deck. In crewed boats, all of this weight at the stern generates an imbalance within the boat that has heretofore been alleviated by the aforementioned ballast water. Boats with better- distributed weight can balance better, requiring less ballast water, thus further reducing the environmental footprint of the industry.
Moreover, as recently seen by the detaining of various vessels, and the long-standing fear of piracy, the lack of a crew relieves the ship-owner of many of the concerns relating to crew safety. With an insured cargo, pirates and rogue nations lack the necessary leverage to make piracy a worthwhile endeavor.
It is not only piracy that makes international shipping dangerous for humans, however. As is the case with travel on land, human error is responsible for numerous accidents and hundreds of deaths at sea a year, and people-free autonomous boats will minimize these numbers.
But even with all their potential benefits, it is not necessarily clear sailing for autonomous boats. While human lives may not be at risk, there are, among other concerns, cybersecurity risks, like potential hacking for nefarious purposes. There is also fear that these ships might be unreliable and may also eliminate the livelihood of hundreds of thousands of people in the industry.
Legally, there are also several problems. Various internationally applicable laws, such as the 1972 International Regulations for Preventing Collisions at Sea (COLREGS) or the 1978 International Convention on Standards of Training, Certification, and Watchkeeping for Seafarers (STCW) require that ships be properly manned, including lookouts and a master in charge, which will clearly not be the case for autonomous vessels. Without a properly manned ship, not only is the ship-owner potentially breaking international law, but they might also not qualify for insurance.
The exact definition of what is properly manned, however, can depend on jurisdiction, and many jurisdictions may make accommodations for autonomous boats. Further, other similar seaworthy requirements are the onus of the ship and not necessarily the (potentially non-existent) crew, making them less problematic for an autonomous boat to comply with.
In the meantime, the IMO and other groups are working on developing guiding principles and standards for autonomous vessels. They are also keen on not overhyping the emerging technologies or overselling their benefits before the law and the technologies are ripe.
But the hype continues nevertheless. There are varied timelines for when autonomous shipping will become a global phenomenon and some expect substantial progress in the next months and years. No matter when and how these changes will be implemented, many will be thankful for the benefits they bring. Hopefully, IBM's reimagined Mayflower will be another step in bringing shipping to a new promised land.
Dov Greenbaum, JD PhD, is the director of the Zvi Meitar Institute for Legal Implications of Emerging Technologies and Professor at the Harry Radzyner Law School, both at the Interdisciplinary Center (IDC) Herzliya.