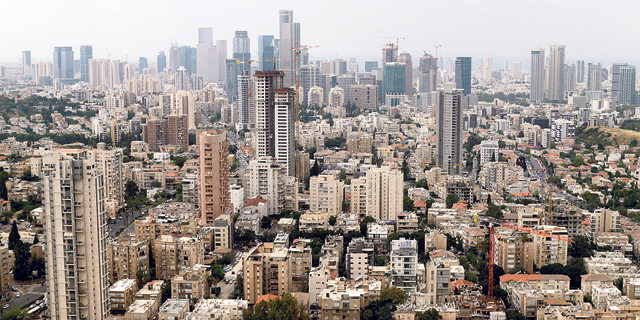 Israel's Rise in Ease of Doing Business Ranking not all it Seems to Be
Israel was up 14 places on the World Bank's Doing Business report published last week, but local industry players claim governmental self-lauding is blowing things out of proportion
Adrian Filut
|
14:49 27.10.2019
Israel rose 14 places on the World Bank's
Doing Business
ranking, published last week for 2020, placing 35th after reaching 49th place in 2019 and 54th in 2018. Israel's drop to 54th place two years ago spurred criticism against Prime Minister Benjamin Netanyahu, who in his decade-long tenure waged war, at least publicly, against bureaucratic red tape. It is therefore not surprising that the Israeli government, including Netanyahu and Minister of Finance Moshe Kahlon, hastened to celebrate the new report and highlight their achievements, which they framed as a dramatic improvement.
Israel's economic and business community, however, received the declarations with some skepticism. Many have stated that if there were improvements, they were certainly not as far-reaching as Israeli officials have made them out to be.
A closer look at the parameters used to calculate the ranking supports these claims. Overall, Israel's score has increased by only 1.7 points, from 75 to 76.7, and it is still lagging behind countries like Turkey and Azerbaijan. Israeli officials highlighted the country's improvement when it comes to building permits and registration, but the data shows an improvement of a tenth of a point, from 76.6 to 76.7.
A silver lining is Israel's very dramatic improvement in collecting taxes. In just two years, the country rose from the 90th place to 13th place. The quick improvement is the result of the digitization of tax collection processes. But a closer look calls this small victory to question. One of the indicators measured is the number of hours bureaucratic procedures such as processing corporate, income, and value-added taxes take. In Israel, that is 234 hours a year, much higher than the OECD average of 159.
The World Economic Forum's Global Competitiveness Index, published earlier this month, paints a rather different picture of Israel's economic achievements. Though the country achieved a high score overall, when it came to regulation, Israel placed 69th out of 140, dropping 10 places from last year.
Ron Tomer, who chairs the spokesperson committee of the Manufacturers Association of Israel told Calcalist that despite what the World Bank's report says, Israel is still one of the most complicated countries for industrial companies. "We haven't felt an improvement. As someone who established a manufacturing facility in Israel's periphery only after dealing extensively with dozens of government clerks, I know Israel still has more to improve before we reach the same level as Europe, where setting up a facility takes a third of the time."