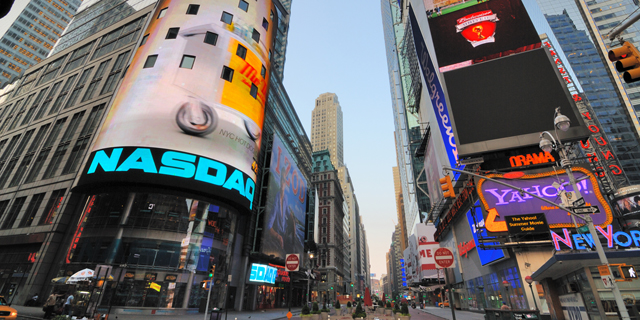 Analysis
Dreams of Eternal Youth Boost InMode's Valuation
The medical aesthetic devices manufacturer doubled its market capitalization since its August IPO on Nasdaq, passing the $1 billion mark this past weekend
Sophie Shulman
|
17:43 04.11.2019
WeWork's will-they-won't-they initial public offering dominated global headlines for weeks, overshadowing another recent IPO that, though low-key, was much more successful: that of InMode Aesthetic Solutions Ltd. The common perception today is that if a company is not a unicorn, it should not bother going public. But InMode, which listed in August according to a valuation of $480 million, has more than doubled its market capitalization in the three months that followed. Over the weekend, it passed the $1 billion mark. That jump made the Israel-based medical aesthetic devices manufacturer one of Wall Street's top three IPOs of the past 12 months. The first place went to Beyond Meat and its innovative burger, which is driving investors crazy. Palomar Holdings Inc., a California-based catastrophe insurer, which, like InMode, is a relatively small but profitable company which also just passed the $1 billion mark, came in second place.
In its second quarter reports, released after the company raised $70 million on its Nasdaq IPO, InMode showed good results. Quarterly revenues amounted to $38.8 million, a 55% increase year-over-year. InMode has surprisingly high gross profit margins for a company that does not sell software or services but rather devices: in the second quarter, the company reported gross margins of 87%, up from 85.9% in the first quarter. The company's net income for the quarter was $15.8 million, up 109% year-over-year and 50% compared to the first quarter of 2019. InMode has been profitable since 2017, and with the $70 million from its IPO, the company now has $82.8 million in its coffers.
How does InMode manage to grow fast while still being profitable? First, thanks to the strong law of small numbers. But also because selling directly to doctors and not to cosmetic clinics enables the company to price its devices higher. InMode needed the IPO funds to boost its marketing efforts, until now focused on the U.S. with Paula Abdul as its presenter. InMode was founded in 2008 as Invasix by chief technology officer Michael Kreindel and CEO and chairman Moshe Mizrahi, one of the founders of Israel-based medical device company Syneron Medical Ltd. and home aesthetics device developer Home Skinovations Ltd. InMode's medical aesthetic devices use radio-frequency energy technology, which can penetrate subdermal fat, and are used for liposuction, skin tightening and rejuvenation, and Vaginoplasty. InMode's devices enable doctors to exchange plastic surgery for less invasive treatments performed under localized anesthetic, resulting in a shorter recovery period.