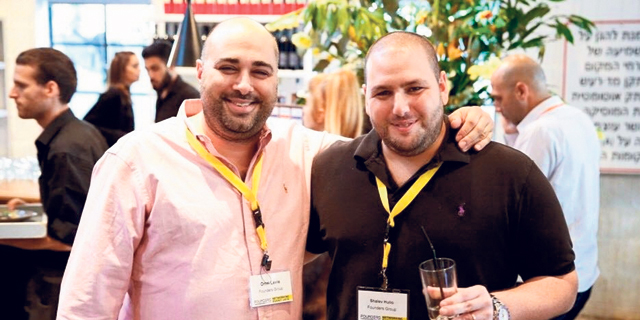 CTech's Tuesday Roundup of Israeli Tech News
Veeva completes $430 million acquisition of marketing analytics startup Crossix; Dreams of eternal youth boost InMode's valuation
Veeva completes $430 million acquisition of marketing analytics startup Crossix. Crossix develops a healthcare marketing analytics service and reports more than 200 pharmaceutical companies as clients, including Pfizer, Johnson & Johnson, Teva, and Gilead. Read more
Analysis | Dreams of eternal youth boost InMode's valuation. The medical aesthetic devices manufacturer doubled its market capitalization since its August IPO on Nasdaq, passing the $1 billion mark this past weekend.
Read more
Read more
With SodaStream insider trading investigation looming, Daniel Birnbaum resigns from Seedo. Birenbaum joined the board of the Israeli home cannabis growing device company in March, making a personal investment of $350,000. At the time, he was the star CEO who led SodaStream through its $3.2 billion PepsiCo buyout.
Read more
Cars that are fun to drive will always be in demand, says Hyundai Exec. Albert Biermann, head of research and development at South Korean carmaker Hyundai, spoke to Calcalist during a visit to Israel last week. Read more
Deutsche Telekom, online insurer Lemonade battle over the color pink. Earlier this year, Deutsche Telekom took legal action to prevent Lemonade from using pink in its German assets. Now, the online insurer is fighting back.
Read more
IFF threatens to freeze payments worth millions to former Frutarom executives. In August, IFF notified shareholders that it had uncovered improper payments Frutarom made in Russia and Ukraine, allegedly with the involvement of senior company executives. Read more
WeChat Pay, Alipay partner with Israeli fintech startup Credorax. Credorax develops safe and cost-effective online payment processing technology and is licensed in all 32 European Union countries. Read more
RedHill receives FDA approval for H. pylori gastric drug. H. pylori is a type of drug-resistant gastric bacteria linked with increased risks of developing ulcers and stomach cancer.
Read more