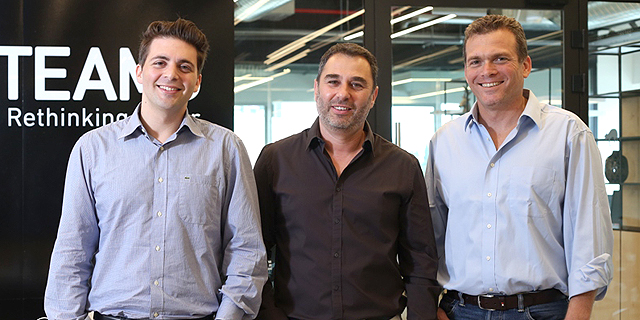 Team8 Joins New York City's Cybersecurity Initiative
Cyber NYC, announced last year, is a $100 million initiative designed to bolster the city's cybersecurity ecosystem
Meir Orbach
|
14:36 05.11.2019
Team8, the Israeli cybersecurity startup foundry, has joined Cyber NYC, the cybersecurity initiative of the city of New York, the company announced Tuesday. Cyber NYC is a $100 million initiative designed to bolster the city's cybersecurity ecosystem.
Announced last year by New York's Economic Development Corporation (EDC), the initiative lists Israeli venture capital firm Jerusalem Venture Partners (JVP) and Tel Aviv-headquartered startup network SOSA as partners. Academic institutions, including New York University (NYU), Columbia University, the City University of New York (CUNY), and Cornell Tech, a joint venture between Cornell University and Technion Israel Institute of Technology, are also involved in the initiative.
Founded in 2014 and based in Tel Aviv and New York, Team8 is a cybersecurity think tank and a startup foundry headed by Nadav Zafrir, former chief of Unit 8200, the Israeli military's NSA equivalent. Team8 characterizes industry cyber protection needs and develops related technologies, going as far as establishing, staffing, funding, and raising capital for companies that go on to operate under Team8's umbrella.
In a Monday interview with Calcalist, Team8 CEO Nadav Zafrir said that as part of the collaboration, he will join the initiative's advisory committee and help form future strategies. Together with the universities involved in the initiative, he said, Team8 will work to identify new areas of research and help develop new educational programs in the cybersecurity field. "This is fertile ground for the adoption of technologies and talent," Zafrir said.
"We believe that the challenges in cybersecurity are so complex that you must develop an interest and adopt new perspectives in order to build trail-blazing companies," Zafrir said. "Working with universities is one of the ways to achieve this," he said. "Our companies compete for the best people."