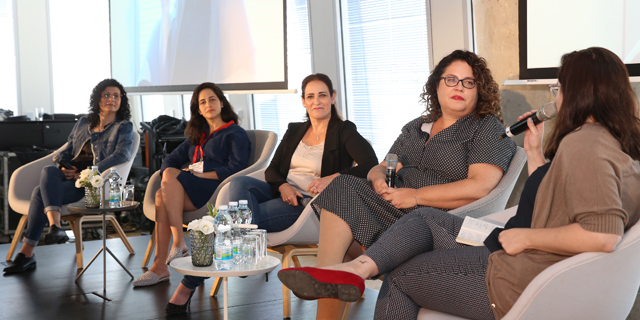 HR Conference
In Israel, Tech Talent Crunch Forces HR Execs to Be Extra Creative
Human resources executives working in the Israeli market shared their insights at Calcalist's conference on employee experience
Meir Orbach
: 2019-11-05T16:25:27..
Israel's severe tech talent crunch is no news for the local human resources executives who participated in a panel on attracting talents at Calcalist's conference on employee experience held Tuesday in Tel Aviv. When recruiting new employees in Israel, you have to approach passive candidate and this requires a different HR strategy then you would need in other places and fields, Alona Eyal-fried, director of HR at Intel Israel, said.
"With the talent crunch we are facing, it is not sustainable to keep looking for a military computer unit veteran with years of experience," Daniel said. Hiring young inexperienced workers or ultra-Orthodox (Haredi) women gives the company more points of view, driving it to think differently, she explained.